30/10/2017
Posted by:

Millon Unika

Category:

All, Business, Digital Marketing, Internet, SEO / Social Media, Web Design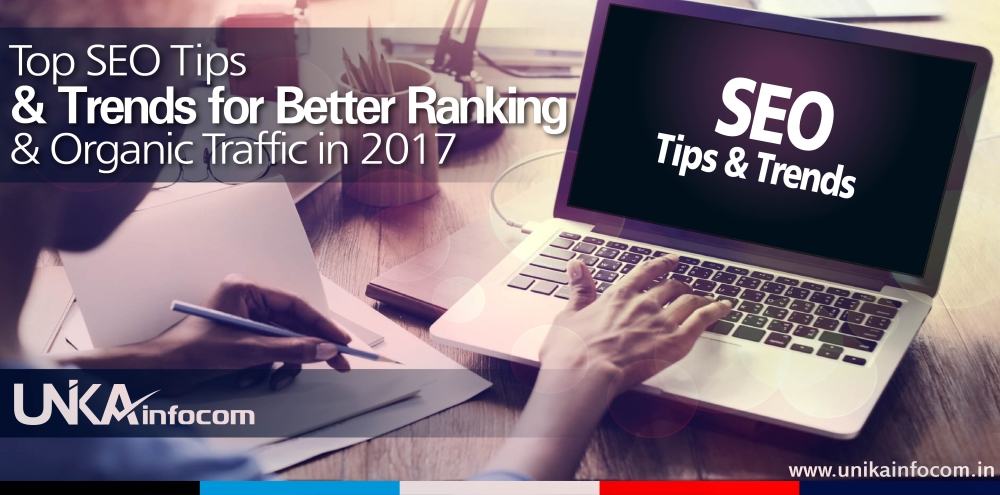 Top SEO Tips & Trends for Better Ranking & Organic Traffic in 2017
From 2016 there are many changes in search algorithms and also different strategies came up to boost SEO ranking on SERPs (Search Engine Results Pages). Here we are going to discuss some effective SEO tips in 2017 which can boost your ranking in search results. Also it will generate more organic traffic for your website. Lets discuss Top SEO Tips & Trends for Better Ranking & Organic Traffic in 2017.
You might also like: How to Recover Organic Traffic Drop of Website
1.  Content is the king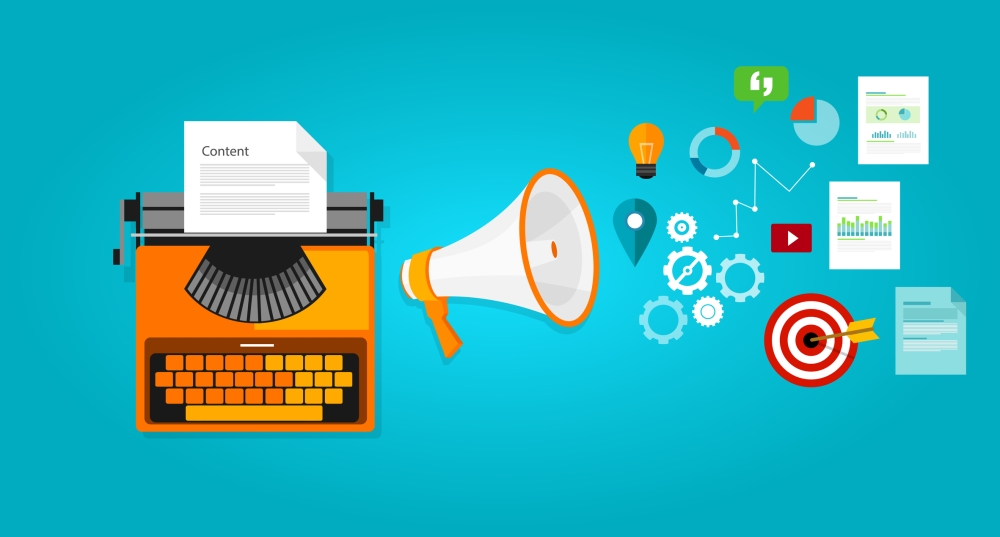 Over the past years contents have become the most important part of any Website & its SEO strategy. Presently quality contents dominate the online marketing and everyone is focusing hard on it. We can easily say content is the king now. Contents of any form like text, media, infographics, maps, images is the integral part of your website & SEO and boost your ranking very effectively. According to stats – Knowledge Graph, infographics, wiki, images, videos, local, maps, social media & news occupy 85% of Google search results. Searches are precise now & users look for specific relevant results, therefore you can understand how important a relevant content is.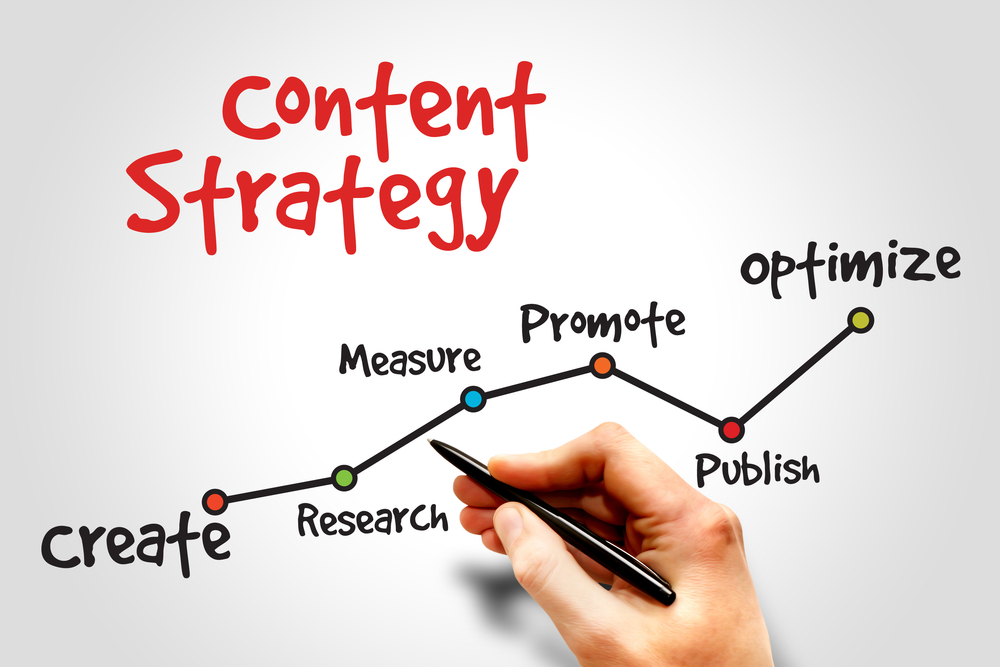 As per content tips, always use unique contents for your website & promotion. You might be penalized for using plagiarized content. Unique & high quality contents are the key. Use relevant & call to action content which will decrease your page bounce rate & increase the conversion ratio. Google crawler encourages contents with lengthy & elaborated information. Therefore avoid thin contents in your site.
2.  Give Special Attention to Website Performance Optimization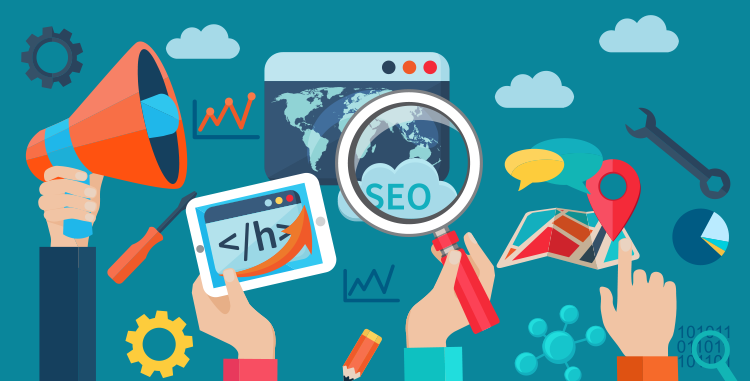 This is the most common area we overlook & do not include in our SEO strategy. But believe me not optimizing your website can effect very adversely in you SEO. Therefore optimize your website with a great loading time to avoid bounce rate & retain more traffic.
If you want to increase your traffic & conversion ratio then webpage optimization is the fast & foremost important thing. Your site should load ultra fast or your visitors will abandon your site resulting increasing bounce rate, which directly affect your ranking.
Focus on some simple steps which will give you a proper optimized website.
Chose a Proper & reputed hosting.
Focus on website security factors. You can go for HTTPS certificate.
Optimize your HTML.
Also Optimize Scripts & CSS.
Optimize website images.
Do not use heavy plugins, flash, or large videos.
Keep your trash clean.
Always Cache your Output.
Check for HTTP 404 pages & set proper redirects for your pages.
Use a Content Delivery Network (CDN).
Enable GZIP Compression.
If you are using WordPress website, then you can have a look into the below article for optimizing your website tips.
How to Optimize WordPress Website for Better SEO Results
3.  Promoting Blog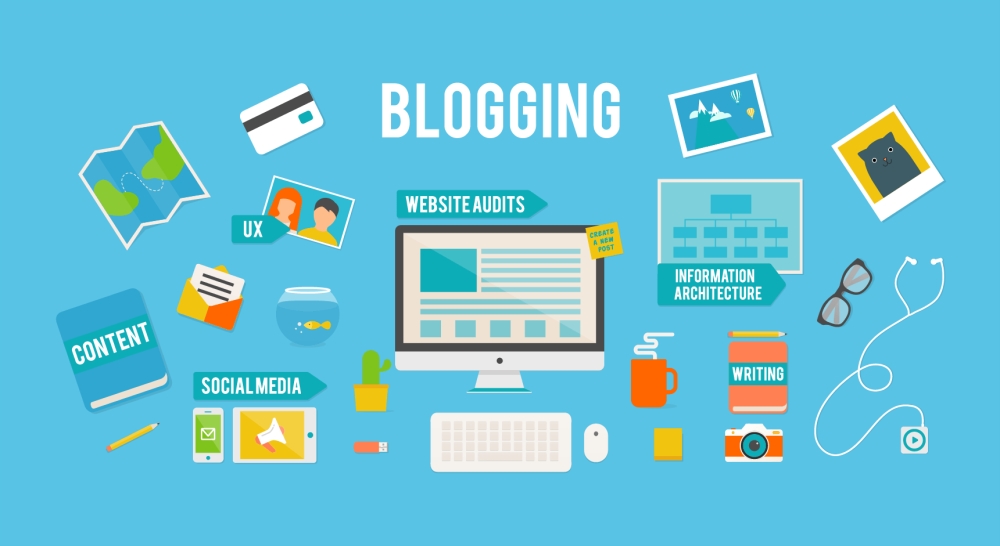 For getting better SEO results blog & articles are the most proven way. Blog is certainly the best option for earning organic traffic through search results. You need to chose your blog title & topic smartly which is relevant to your business & will also get you more traffic.
Also blog is an important platform where you can share information, updates about your company, brand or any other related topics which will give a better engagement opportunity with your existing as well as potential customers. Also blog builds trust & reputation between the brand & the user.
Blog tips:
Fresh & unique Content.
Interactive media like, infographics, video, animation, images.
Use competitive keywords for your blog.
Use Long Tail Keywords.
Form question titles which helps your users to get information on a topic. Such as "How blog can help to increase organic traffic". This will have an impact on search engine crawl & index. It seems that you are sharing your knowledge to internet on some topic to help users when they search for that particular topic.
Also Using 'Top' keyword in your blog title is a wise choice.
Use internal links to your own site in your blog.
Give a 'Subscribe' option in your blog, so that readers can subscribe. It will increase your follower base & inform your viewers whenever you post any update.
To broaden your Blog reach, share your posts in popular Social Platforms.
4.  Build Quality Backlinks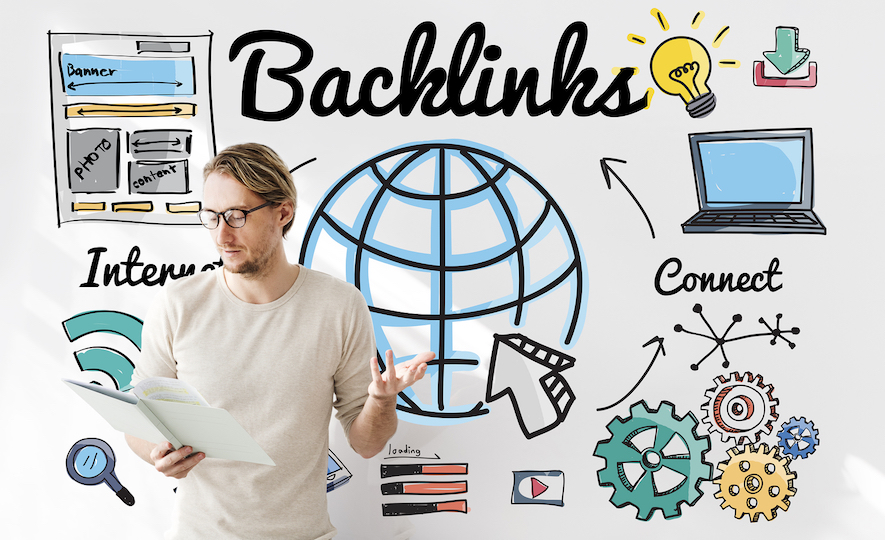 To get higher ranking in Search Engine, backlinks are the most important thing. Quality backlinks from reputed site will increase your organic traffic big time. Backlinks or Inbound links are basically links that redirects traffic directly to your website. For an effective SEO strategy it's one of the prime factors.
One important thing you need to remember, that your backlinks shouldn't be from any spamming or low rated sites. Backlinks form sites which have good PA (Page Authority) & DA (Domain Authority), and sites which are popular & reputed will give better results for your SEO.
For building backlinks below tips can help you:
Connect with people.
Build a strong social presence.
Prepare articles with trending topics with proper information on a particular subject, which are helpful to viewers. Maintain a quality of your contents which are acceptable globally.
Apply for guest post to popular blog sites.
Post your infographics content to other blogs.
Participate on popular related niche forums.
5.  Must Have a Mobile Responsive & Optimized Website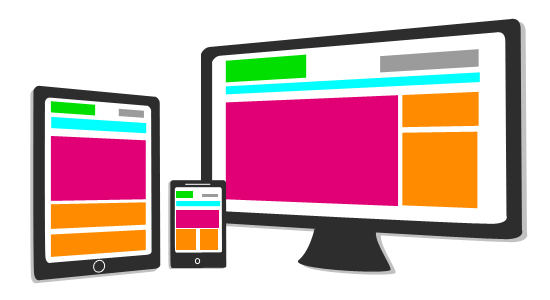 As per the latest Google guidelines your Website should be responsive & mobile optimized to get a better visibility in search results. Sites which are not responsive & optimized will get definitely no preferences in ranking. From an announcement Google assured that mobile friendly websites will get a search ranking boost on mobile searches. Smartphone usage have increased massively over the last few years. This number of users for tablets, smartphones are increasing every day. Therefore its important you have a responsive & mobile optimized website to capitalize this huge traffic.
There is already an announcement of Mobile-First Index to come in 2018, therefore without a responsive mobile optimized site you are going to lose a lot of web traffic & business. So start giving special focus on mobile friendly SEO.
According to Neilpatel.com the total number of searches on mobile devices has increased by 43% over the years.
Below are some stats for importance of mobile friendly website for your SEO in 2017
Every 4 out of 5 online buyers use smartphones to shop.
70% of mobile searches seen higher conversion.
Over 1.2 billion use internet from mobile.
95% smartphone users search for local & nearby information.
6.  Target 'Nearby' & 'Near Me' SEO Strategy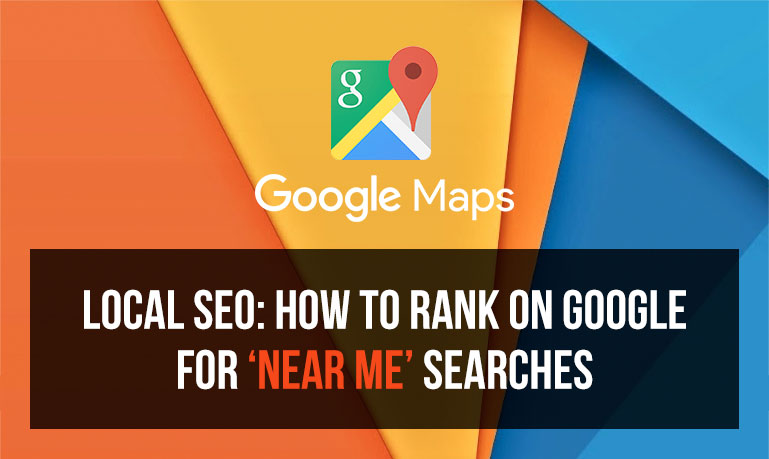 As per Google – "Near Me" "Near By" search queries referred as Micro-Moments as more conversion & call to action. Users acts immediately for the search results with these micro-moments. Therefore Google always gives priority to these cases & produces results for searches with neighborhood or nearest location.
Also mobile SERPs are the key for 'near me' 'near by' searches on the go. This is the most important strategy to generate business for small & medium startups. People generally acts immediately with these search results, as they are looking for specific thing and its within their physical reach.
As per Google 'Near Me' or 'Near By' searches have doubled within last 3 years. Therefore, start focusing on 'Near Me' searches & optimizing this search query option for your SEO. This will give you immediate leads & business.
Therefore if you have local presence, then optimize your SEO strategy with these above queries. This can bring potential customers directly to you.
You can do this by optimizing your Google My Business page. Use following tips for this:
A long and unique description of your business.
Choose the right categories.
Operation timings.
Put relevant images.
Always make regular updates.
Google Map Pointing with your address.
Proper contact details.
7.  Strong Social Media Presence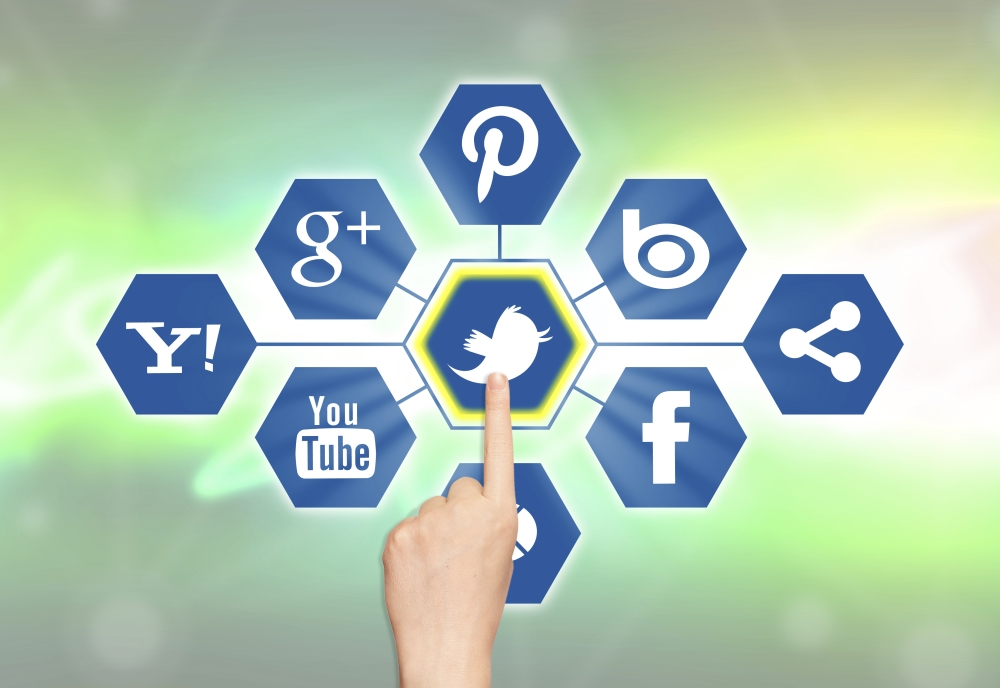 Social Media platforms already started dominating search results and with time social media platforms like, Facebook, Twitter and LinkedIn will gain more prominence on the Search Engine Results Pages (SERPs). Strong Social Media involvement & activity can improve your search results & increase your organic traffic.
Apart from SERPs from social sites itself you can generate great traffic & leads. In a regular manner update & promote your services, products, relevant topics & contents. Also promote services and products & your website link in your Social Site, try to generate maximum likes & shares in Social Media. This will definitely going to boost your SEO & leads.
You can also go for paid campaign to promote your site in various social media. With these activities you can reach most of your target audience with lesser efforts.
There is a deal between Google and Twitter, that is Tweets are now indexed in SERPs. Therefore be active on Twitter and update about your services, brands or any other related news. This can help to boost your SEO.
It's already a proven way & Online Marketers focus largely in Social Media promotion to boost their SEO ranks. Already a large number of brands started promoting heavily through Social Media. Several times you can see social media links comes higher in SERPs for some brand searches.
Hope these above tips will help you to build your SEO strategy and implement it in an effective manner. SEO is a continuous process. So to get benefit from your SEO, you need to give intense focus on it and build your strategy. Be updated with the market trends & search engine algorithm updates.
You might also like: How to Improve Website Traffic with Keyword Research