14/10/2017
Posted by:

Millon Unika

Category:

All, Business, Digital Marketing, SEO / Social Media, Web Design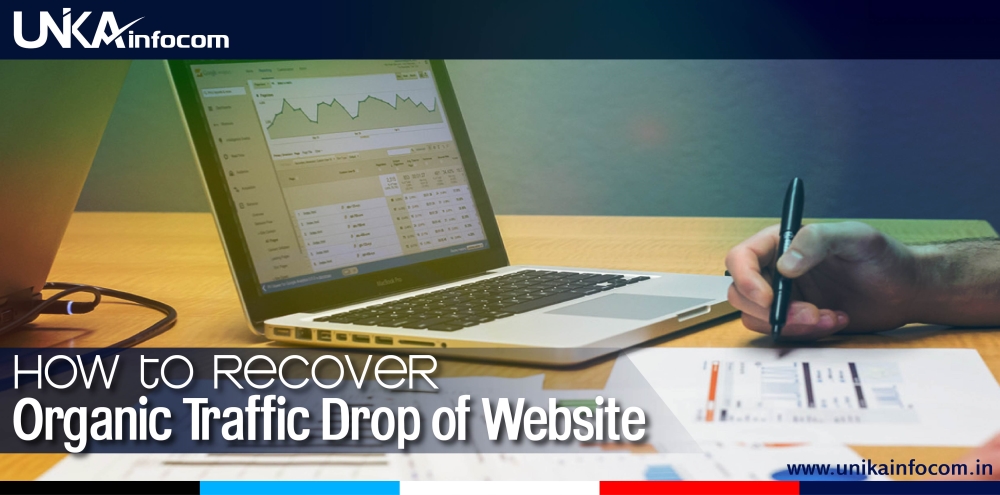 How to Recover Organic Traffic Drop of Website
In a Search Engine Optimization (SEO) campaign, the most important part & target is to acquire & increase organic traffic to a website from searches. Organic Traffic means the number of people visits your website by clicking a search query result.
The audiences routed from search engine pages or in other words organic traffics are the most valuable leads or potential customers for any website. With a successful SEO you will be able to reach this target & your traffic count will increase by time. This will directly affect your business & client acquisition in a positive way.
Organic traffic can fluctuate or at time you may see some drop, which is a quite normal thing because it depends on many factors of SEO. You don't need to bother so much about it as you keep on doing your SEO and the drop is under 20%. But it may possible for websites that at a certain point of time, you figure out that your organic traffic is not the same as previous and it's dropping drastically with time. This is an alarming situation for you & it may possible that you lose your organic traffic forever. If this is the case then you need to act instantly & handle this situation proactively.
There can be different reasons & issues for a drastic organic traffic drop for any site. You need to find it out with no time & fix these issues as fast as you can.
You might also like: How to Fix Website Traffic Drops after Website Redesign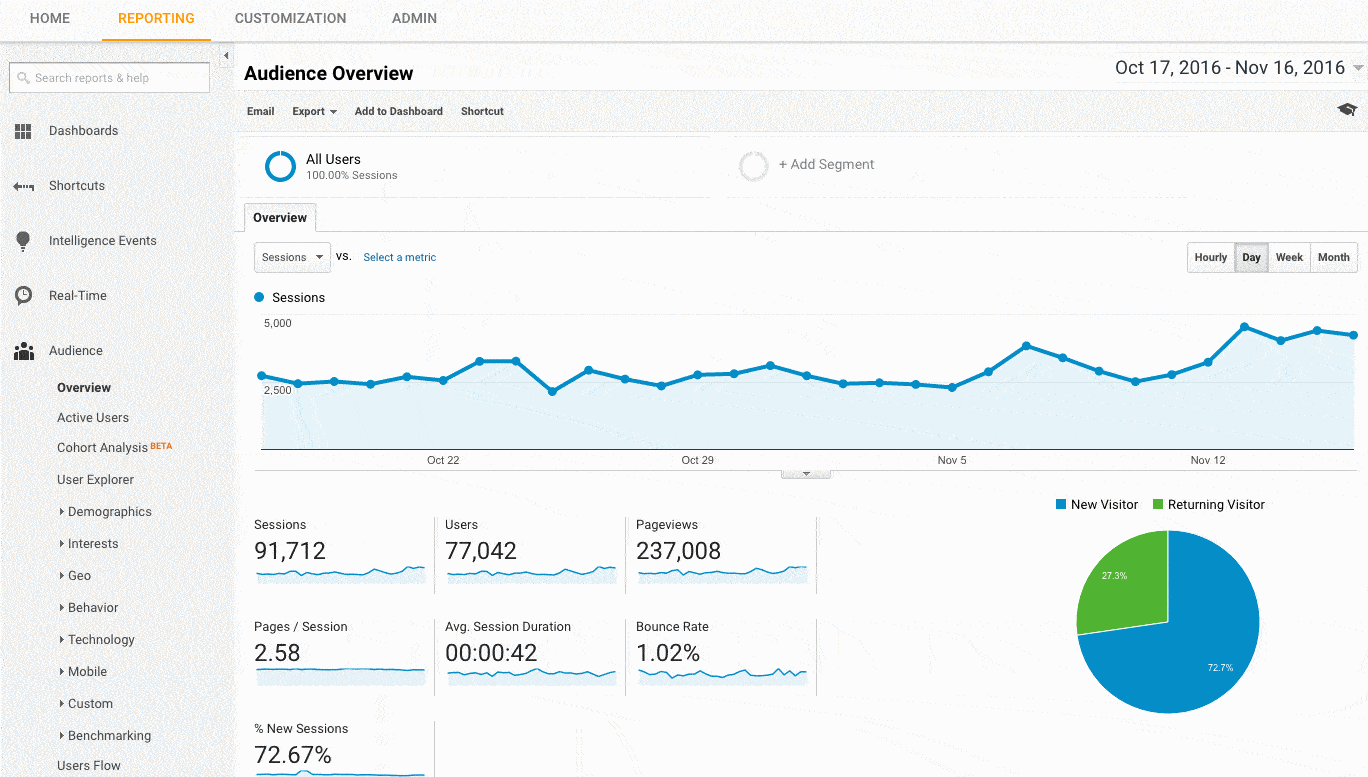 Let's find out what are the possible reasons for a major organic traffic drop of a website.
Penalty from Google
Google Penalty can be the most possible reason behind your organic traffic drop. There are so many factors on which Google can penalize your website. If it's the case then your organic traffic will begin drop rapidly & constantly and you may end up with no organic traffic from Google. If your website violates Google's Panda & Penguin algorithm updates, then Google will impose a penalty on your website. The violation can be such as, content duplicity, not optimized pages, higher bounce rate, false data, bad links, invalid back links and many others. In this case they will flag your website resulting losing organic traffic.
Algorithmic Penalty can be another factor for losing traffic. In this case for a certain algorithm update effects & for its changes your traffic data can also drop.
In case of Google Manual penalty your organic traffic will instantly drop. Google will send you a penalty notification.
You can find if your site been penalize or not from Google Search Console.
Solution
In this case you need to thoroughly go through your site. You should check your website link profiles whether there is any invalid, dead or fishy links; also check for any duplicate content is present or not in your site. Then you need to remove & rectify these issues update your site map in Google Console.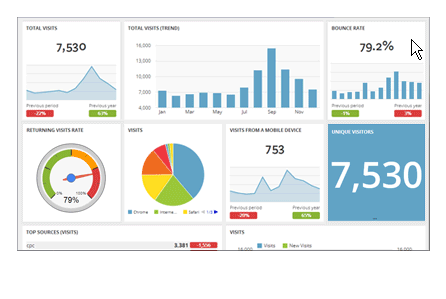 Find Out other Issues which Can Cause the Traffic Drop
If Google Penalty is not your issue then you need to search for other problems in your website for which your traffic fell. First figure out from the analytics that your whole site is facing the problem or some of the pages in your site are facing this. In this way you can easily track that the drop is restricted to some specific pages & specific keywords or not.

 Bad & Invalid Links
Bad & invalid links are in the top list of your trouble issue. If google search algorithm finds any of this kind of links in your pages then be sure that your site will be penalized for that. Therefore you need to get rid of this as soon as possible.
Content Duplicity
Content duplicity is one of the major factors for which Google Penalize a website. If Google's search index finds that your website content matches with any other site, then Google can penalize you. So you need to be super sensitive & careful about your page contents.
Solution
You can use this information throughout your whole examination process. By this process you can narrow down your pages & rectify the causes. Once you point out the pages, now identify the probable reasons on this page that is causing the problem. This problem can be such as, duplicate content, bad links, do keyword analysis for this page etc. There are many tools available online to check these mentioned issues. Once you pin point the issues not rectify those with appropriate actions like removing duplicate content & replace it with unique content.
One of the most important task is to totally remove bad, spam & invalid links from your pages. Remove bad links & invalid back links. Do proper keyword analysis & update them.
You can always ask Google to Disavow bad or invalid links.
Check if your content matches with any other site or not by available tools online. You should remove duplicate contents from your site & replace them with unique content. Remember content is one of the major factors to gain & retain organic traffic. If your page content is unique, relevant & high quality then you have more chances to get continuous organic traffic with a higher conversion ratio.
Responsive & Optimizatized Website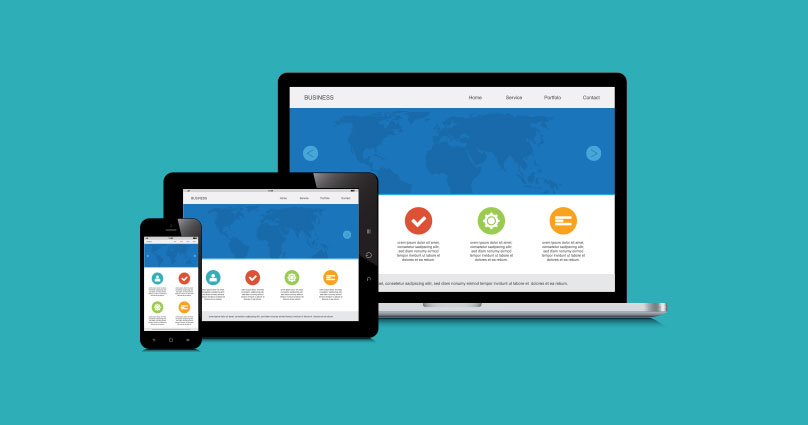 It might be another cause of your traffic drop. You need to have a optimized website with a great loading time optimization. Also your site must be mobile responsive. As per the recent stats, sites which are not mobile responsive google penalizes them by dropping their rank, resulting drop in web traffic. So its a must that you have a optimized web site & also it should be Mobile Responsive.
Mobile Responsive Website Designing
Unfortunately the Organic Traffic drop can not be fixed instantly. You need to give some time to Google for reindexing. It can take few weeks. But meanwhile you need to perform all the necessary tasks to fix the issues you find in your site. Also keep on doing proper SEO & content marketing for your site.
You might also like: How to Use Google Search Operators for SEO