19/09/2017
Posted by:

Millon Unika

Category:

All, Business, Internet, Mobile App, Products and Services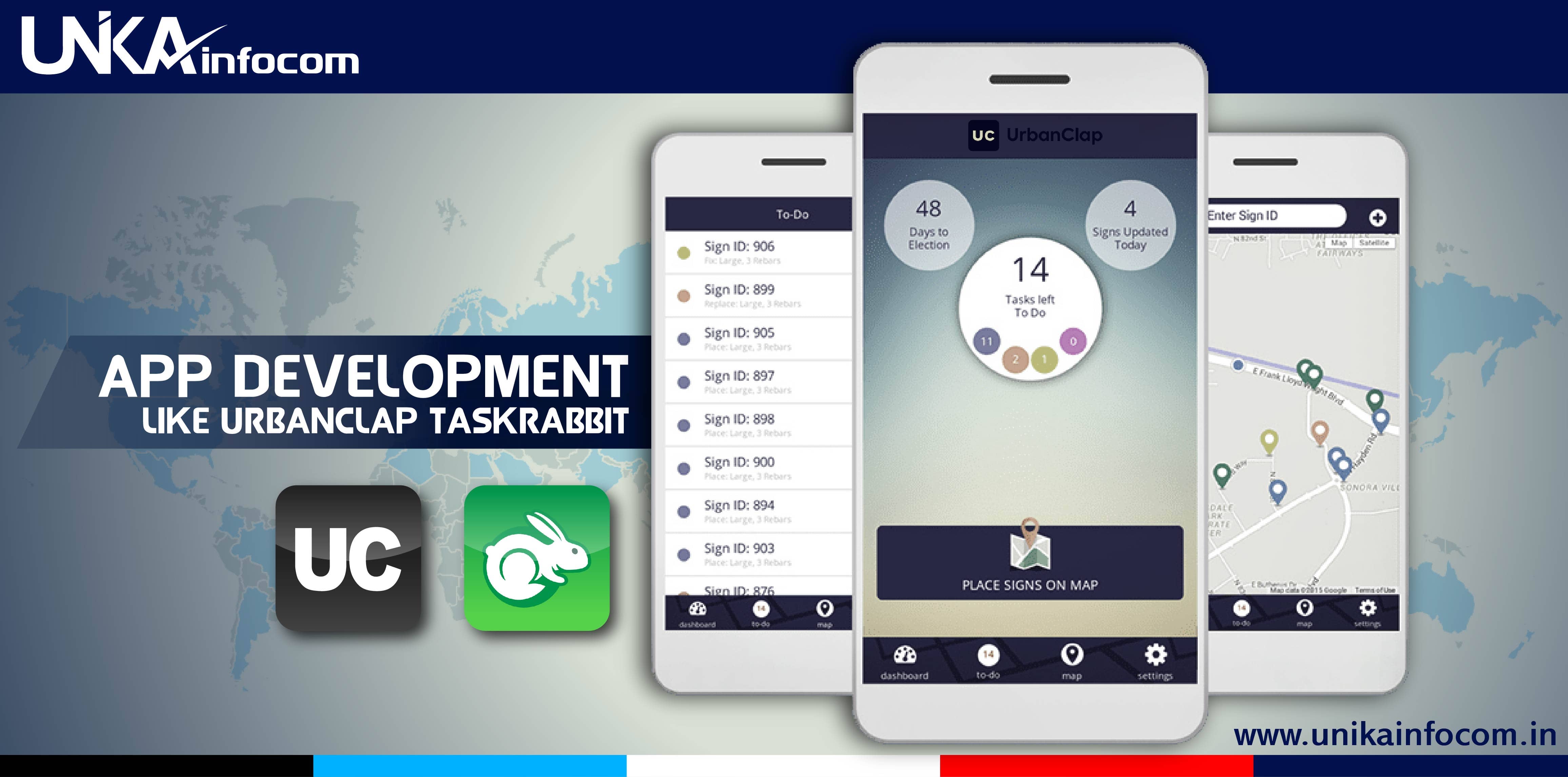 App Development like UrbanClap TaskRabbit
Objective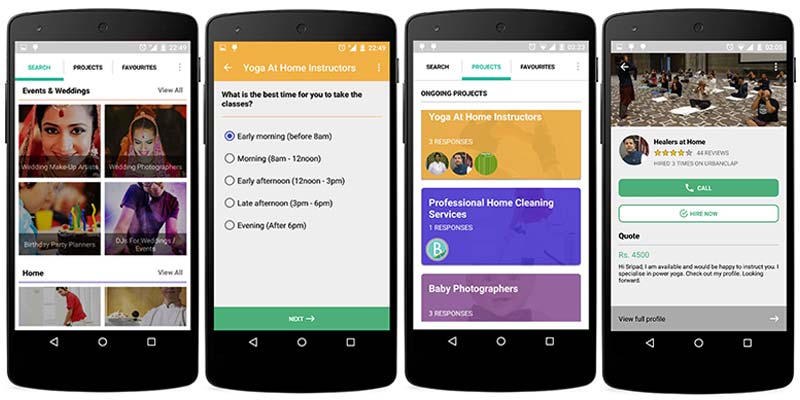 This is a Platform for both Mobile App & Website through which user can search for related service providers to get their various work done. User can post their required jobs & service providers can respond to that with budget & timeline to complete the particular job. You can easily connect service providers around neighbourhoods or from selected location and assign the work against professional charges. In our every day busy schedule, this is a great option for getting the work done in a seamless way without searching & calling several service providers.
In this app user or customer will get quotations for their job and after that they can select the perfect match. It also a safe way, because all the service providers information & credentials are stored in the system. Therefore for any miscommitment made by any service provider are all kept as history and user can view this from their login panel. So this app is a hassle free experience for getting your work done. Even in-app call & message history are also saved in this interface. With the strong in-App customer support section customer can have all the necessary support against any mishap.
Related Product: Food Ordering App Development
 Partner Benefits
For service partners this app is like their revenue generation model. by registering with this app they can reach to a thousands of service seekers eventually growing their business fast. Its one of the best way to get new leads & new clients.
Partner can manage work leads & type of work, they can place their budget, timeline, even they can directly call the customers to get the proper work details.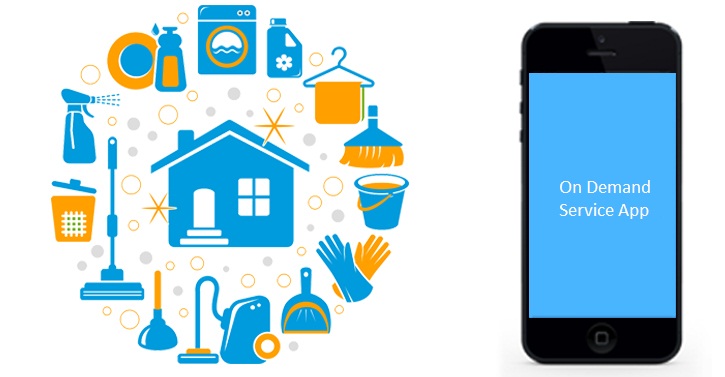 Its a marketplace for on-demand services.
Some Key Features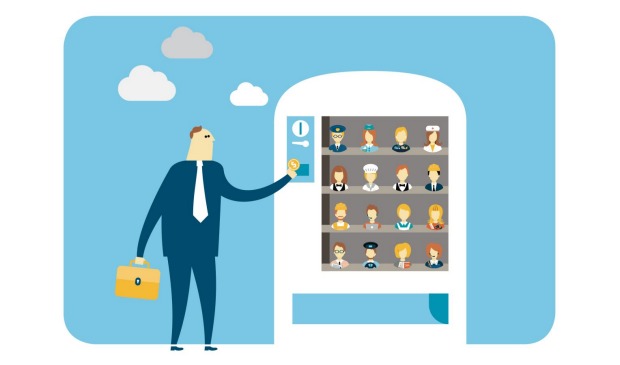 Easy site navigation, intuitive & rich user friendly user interface
Data privacy and security
Fully customizable
Top Cloud Hosting
Global accessibility
Find near option
Backed with high end CMS (content management system)
Easy Signup Process for users
Smart filters for Searching.
Requirement posting management with advance filters.
Vast Classified Service Categories.
Native Android & iOS App
Robust backend
Premium Posting.
Premium Service Response.
Normal & Premium Login
Major Sections:
User / Customer App for Work Requirement Posting with Dashboard & Other Customer Centric Features.
App for Service Providers (Partner App).
Backend Panel for Service Providers & Agencies.
Backend, Admin Control Panel & Tracking Console for Company.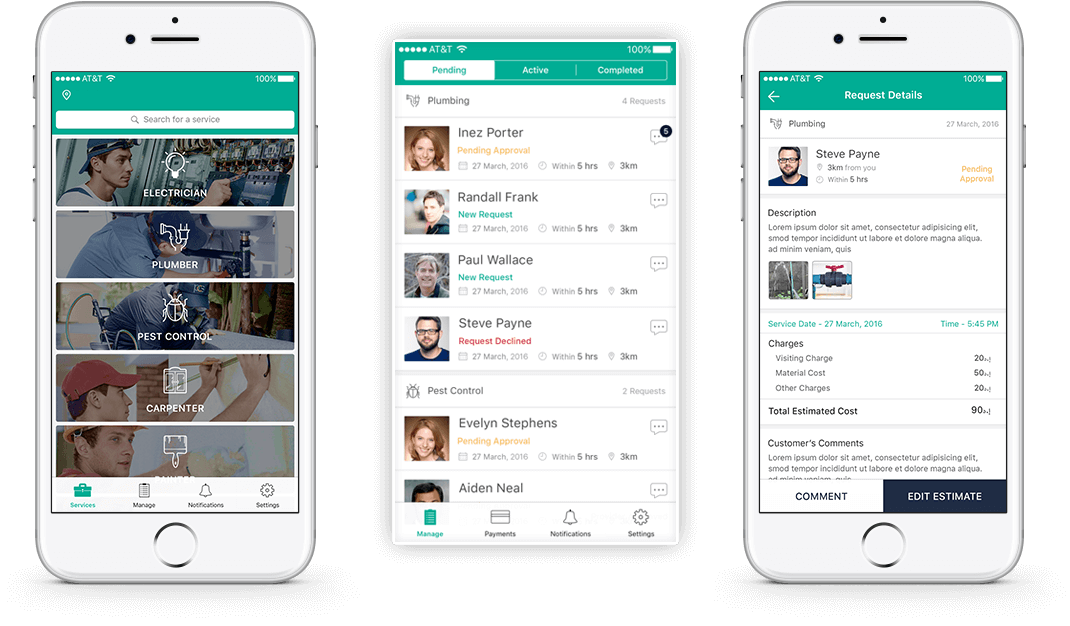 Some Sample categories & modules are listed below (Categories are Dynamic & Customizable)
Domestic Services, such as Personal, Homes and DIY Services etc.
Professional Services, such as Business, Student Services, Transport Services etc.
Hobbies / Event Services
Automotive Services
Delivery & Utility Billing Services
Personal Care & Home Salon Services
Tutor
Interior Designers
Photographers
Event Planners
IT & Web Services
CA
Lawyer
And More..
Some Job Types:
Fixed time based
Hourly based
Skill based
Requirement specific quotation
AMC facility for Customers.
Special Feature:
Customer will have grievance or complaint management system for admin and also there is an unique GPS tracking & navigation feature for customers as well as service partners.
It has detailed Profile Management option.
Transparent pricing.
Easy payment options.
Easy booking.
In-App chat option with Service Providers.
Skill based expert professional service.
Partners review showing to customers to view user feedbacks.
Trusted service professionals.
Accounts management, invoice & billing.
The system will generate various MIS Reports.
Push Notification
The most important part of our App is its Push Notification service. Its prompt & let partners / service providers never miss a single lead. Also customers get the instant notification whenever there is a response from the service provider.
Customer / Service Seeker App Features
Fast & easy registration & login.
Login with Social Media like Facebook & Twitter.
Special focus on Data Security & safety.
User friendly, intuitive client area interface.
Easy settings.
Browse services & price ranges.
Post requirements.
Advance search filters.
Answer Questionnaire for perfect results.
Set Questionnaire for Service Providers to pick the best match.
Multiple payment methods.
Service feedback.
History of Works posted.
Service Partner's profile view with full details.
Conversation & quote history with service partners.
In-App chat option with service provider.
Billing & Payment History
Various Reports.
Help & Support Center.
And lot more..
Service Partner App Features
Fast registration & easy login feature.
Profile scrutiny & approval by Admin.
Various tariff plans for getting leads.
Real time data.
Full transparency maintained.
In-App Chat with customer.
Service Rate & Charges listing- hourly, fixed, skilled base or customized quote.
Manage availability & service hours.
Complete profile with all relevant information to get better client response.
Reply to customer feedbacks.
Update work status.
Work history, billing & payment history.
GPS location tracking.
Other reports.
And lot more..
Admin Control Panel
Full Admin Control Panel.
Map View console for locations of partners & customers.
Advance CMS & CRM.
Record management system for customers & partners.
Work histories, billing & payment history.
Backup & Restore facility.
Global access.
Top Cloud hosting.
Auto backup 24*7.
99.99%  uptime.
Partner disbursement calculation.
Accounts & Taxation section.
Notification management from back end.
Manage Ads & Promotions.
Pricing & subscription plan management.
Sales Analytics.
Various MIS Reports.
And lots of attractive & customized features.
Other General Features
Registration / Login
GPS enabled
Social Media link & connect
Offers & discounts
Advance Booking
App wise payment section
Contact form
Terms & Conditions and Privacy Policy
Feedback form
User Record maintenance
Partner Record Management
Payments & Bills
And lot more..
Contact us for more details:
Call us : +91 8100 830 850
Skype id: unikainfocom
Email: business(@)unikainfocom.in
Related Product: Cab Booking App Development