15/06/2017
Posted by:

Unika

Category:

Business, Internet, Mobile App, Products and Services, Smartphones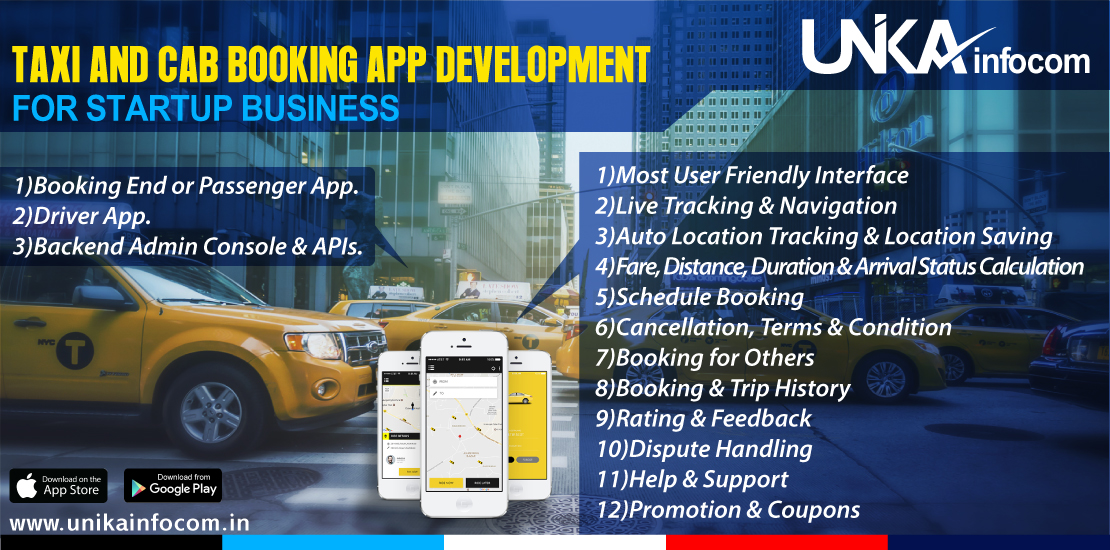 Taxi Booking App Development Like Uber Ola
Taxi Booking App Development Like Uber Ola,  Cab Booking App Development. For the last 5 years Taxi Booking App Development, Cab Booking App Development is a growing startup business module. It opened a new avenue to the public transport section. Moreover  it became massive popular among the smartphone users. Almost 70% of Smartphone users have different cab booking apps. Unika Infocom is into a very advance & robust Cab Booking App Development both for Android & iOS for startups.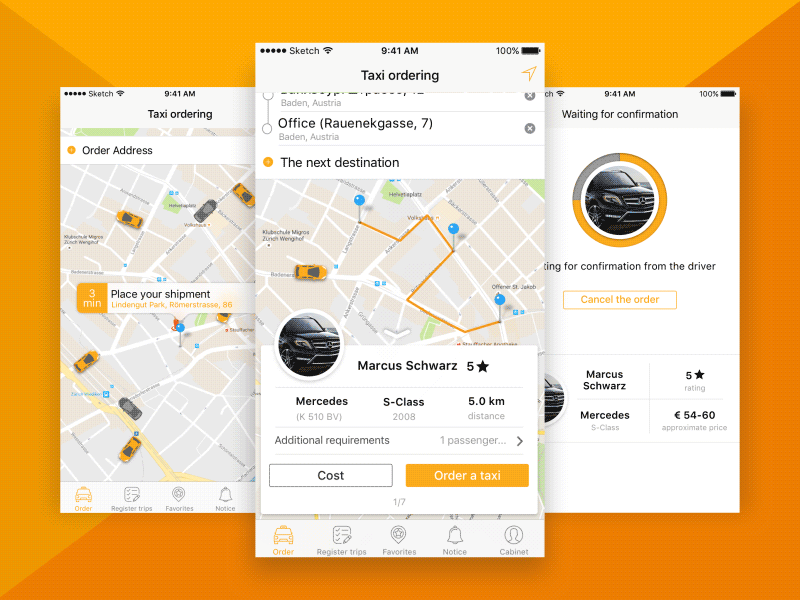 Major Features:
Most User Friendly Interface
High Performance
Live Tracking & Navigation
Auto Location Tracking & Location Saving
Fare, Distance, Duration & Arrival Status Calculation
Schedule Booking
Cancellation, Terms & Condition
Booking for Others
Booking & Trip History
Rating & Feedback
Dispute Handling
Help & Support
Promotion & Coupons
And many more advance & customised features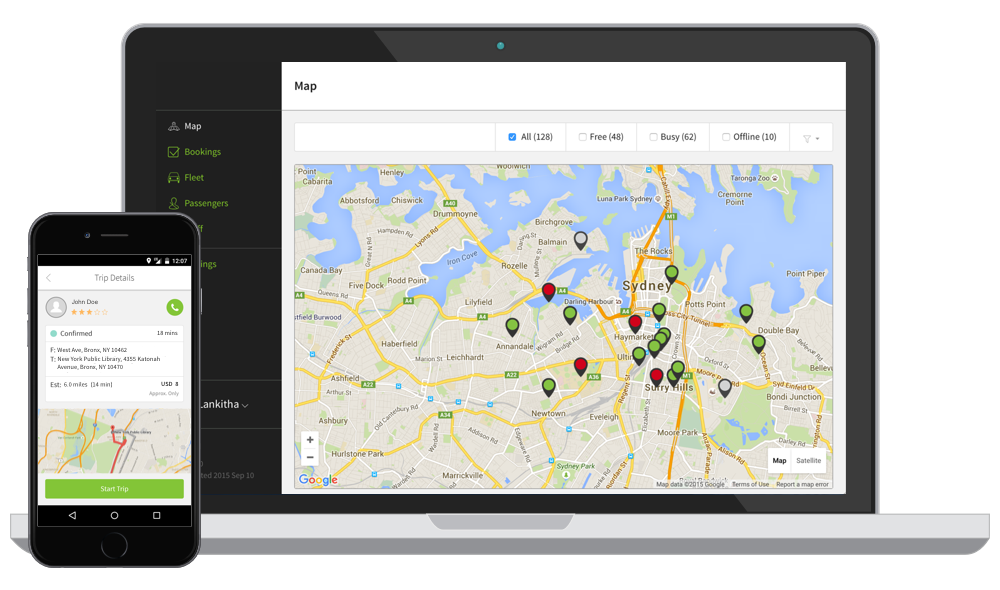 The Cab Booking App mainly consists of three panels mentioned below:
Booking End or Passenger App.
Driver App.
Backend Admin Console & APIs.
Booking End or Passenger App: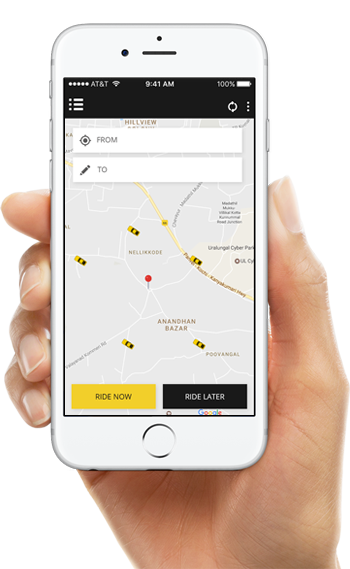 Easy Register/login Process, Login using Social Media Credentials like Login with Facebook, Twitter etc.
Easy & user friendly Booking Interface.
Fare calculator to estimate the cost of the ride before booking.
Feedback link for driver & car rating.
Instant messaging between Driver and passenger
Push notifications: Keep the user updated on the booking progress and deliver the necessary information on their ride e.g. car model, color, number on the plate and ETA (estimated time of arrival).
Multi language support
Driver App:
"Split the bill" –sharing the ride costs with friends, however, most users are not happy with the UX/UI.
"Request my favorite driver" –Some users may want to hire their "regular" for a drive if s/he is working.
Voice commands – when you are too buzzed to type (if you know what I mean)
Free in-app calls – can be added via VoIP integration, though that may increase the overall taxi app development price.
Admin Panel Major Features
Advance Dashboard.
Secure & Robust.
 Driver Management.
 Customer Management.
Vehicle Management.
Tariff Management.
Trip Management & Record.
Tracking System.
MIS Reports & Data Analytics.
And many other customizable features.
Some of Our Useful Features for Business
Fully customizable as per client requirement.
Native Apps with robust backend panel.
Deployment, Pilot Run & Final Launch.
Global Accessibility.
Multi mode payment option.
User friendly, intuitive & rich UI design.
Scalable & flexible.
Budget friendly.
Highly Secure & secure.
Data integrity & security.
Auto Backup.
Best Cloud hosting.
General Notification integration via Mail & SMS.
Push Notification implementation.
App store submissions.
Online dedicated support 24*7.
Contact for more details:
Phone : +91 8100 830 850
Skype ID: unikainfocom
Email: business(@)unikainfocom.in