13/07/2017
Posted by:

Millon Unika

Category:

Business, ecommerce, Internet, Products and Services, Technology, Travel Portal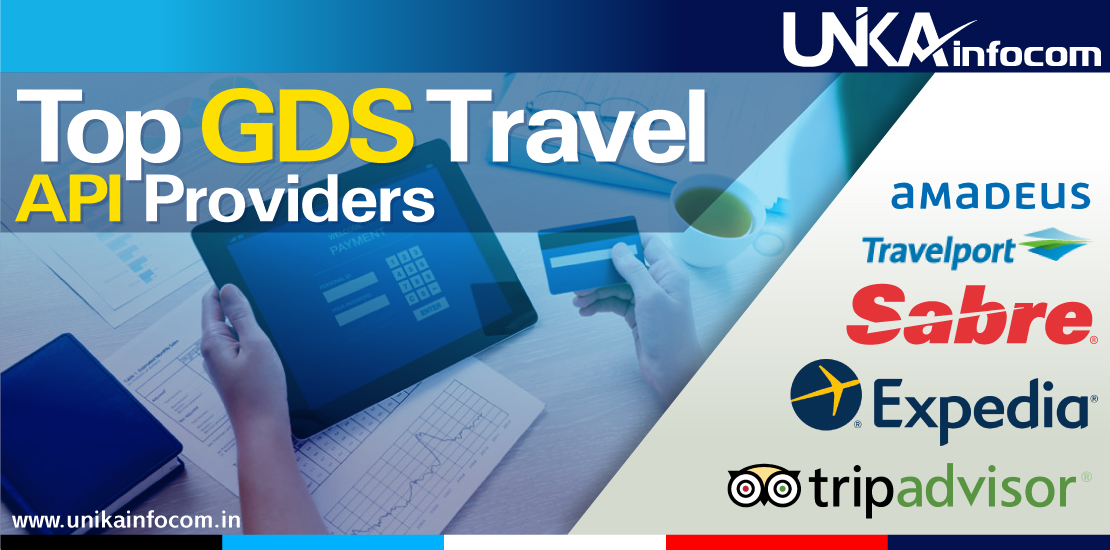 Top GDS Travel API Providers
Here will discuss & compare between Top GDS Travel API Providers. GDS stands for worldwide "Global Distribution System", a computerized reservation network. GDS is used as a single point of access for checking status & make booking for flights, hotel rooms, rental cars, packages and other travel related items. Global Distribution System is accessed as B2C and B2B model, such as by travel agents, online reservation sites, end customers and corporations.
The Global companies which offer GDS platform are owned and operated as joint ventures by major airlines, car rental companies, and hotel groups, also called as automated reservation system (ARS) or computerized reservation system (CRS). With the growing digitalization, travel companies also focusing on their web presence & using digital promotion to acquire internet traffic as their potential clients. Now a days Most of the users prefer online booking for flights, hotels or other travel related items. Therefore GDS providers also came up with Travel APIs which can be integrated to any Travel House's web portal for booking through online.
FEATURES OF GDS API:
Real time Exposure & Access of Global Inventory of airlines, hotels, cars and buses & other travel related entities.
Access to both B2B and B2C
Can be integrated in Web & Mobile Platforms.
Direct status checking & booking through API.
Expand coverage with travel agents and agencies
Provide customers real time online booking facility
Single window Interface and easy connectivity
Targeting all travel agencies and agents effectively with best fares and commissions
Information maintenance is easy with GDS
Opening inventory to new distribution channels
24*7*365access to travel agents and agencies to entire inventory
Below are the Top GDS Travel API Providers
 Amadeus

 Travelport ( Galileo, Worldspan)

 Sabre

 Expedia

 Tripadvisor

 Travelocity
1) Amadeus: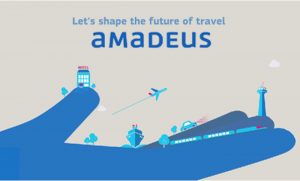 Amadeus is the top most GDS Travel API provider around the globe. It has a strong technical & sales team to take care of any queries of customers. Its Founded in 1987 by Air France, Iberia, Lufthansa, and SAS, Amadeus is a leading Global Distribution System API and technology provider serving the marketing, sales, and distribution needs of the world's travel and tourism industries. Its inventory, data network and database are the largest of their kind in Europe. It serves more than 57,000 travel agency locations and more than 10,500 airline sales offices in some 200 markets worldwide. Amadeus has an inventory of approx. 58,000 hotels and 50 car rental companies from 24,000 different locations and also other provider groups, including ferry, rail, cruise, insurance, and tour operators. 
The most attractive feature of Amadeus is, it allows the user to book preferred seat in a flight through online without calling.
Its gross revenue is 4.4 billion EURO.
2) Travelport (Travelport Galileo, Travelport Worldspan)
Travelport is one of the biggest travel ecommerce & travel solution provider worldwide.. It provides distribution, technology, application, API, payment method and other solutions for the travel and tourism industry. In 2014, the company completed an initial public offering on the New York Stock Exchangeand trades under the symbol "TVPT".
Acquiring Galileo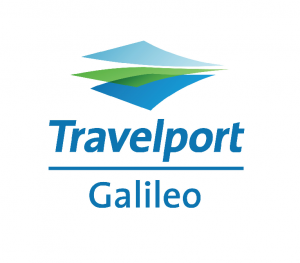 Travel Distribution Services (TDS) which is Travelport's predecessor, came into picture in 2001 through the acquisition of one of the leading Travel GDS providers Galileo International. Travelport was formed in August 2006, when TDS parent company Cendant sold Orbitz and Galileo to The Blackstone Group in a deal valued at $4.3 billion.
Acquiring Worldspan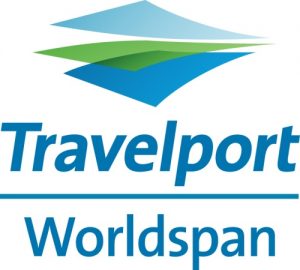 After the Blackstone buyout, in December 2006, Travelport also bought one of its rivals, Worldspan, for $1.4 billion.
Moreover in 2007 Travelport completed the Worldspan deal, integrating Worldspan with Galileo.
Above all in 2007, Travelport became the first travel company which received a 100 percent rating on the sixth annual Corporate Equality Index awarded by the American Human Rights Campaign Foundation.
It has more than 3,500 employees with a revenue of more than 2.1 billion USD.
Subsidiaries:
Travelport includes Travelport Apollo, Travelport Galileo and Travelport Worldspan, Travelport Digital.
3) Sabre: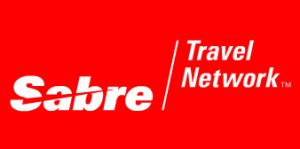 Since more than 4 decades, Sabre has been offering innovations, R&D and cutting edge transformation to the Travel Industry business. Started originally as Sabre computer reservations system in the 1960s and then to advanced airline yield management systems in the 1980s and finally transformed into one of the leading travel web sites today. Sabre technology is into this industry since a long time and served around the world touching all points of the travel industry. In July of 1996, Sabre became a separate legal entity of AMR (parent company of American Airlines), followed by a successful initial public offering in October in which AMR released 18% of its shares for public trading.
Sabre is present in 45 countries and one of the leading providers of technology & API for the travel industry and provides innovative products that enable travel commerce and services, and enhance airline/supplier operations. 
Recently Sabre has acquired Abacus International, which is one of the leading Travel API, Application, Technology providers in Asia.
It has more than 10,000 employees with a revenue of 3.3 billion USD.
Products:
TripCase
GetThere
Sabre Airline Solutions Travel Network
Sabre Hospitality Solutions.
4) Expedia, Inc.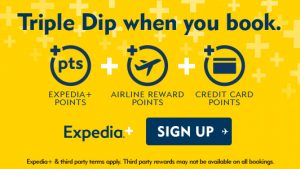 Expedia, Inc. is a travel organization based in America. It owns and operates several international global online travel brands. It provides GDS Travel API, Technology, B2B / B2C system & White label. This GDS provider operates through more than 200 travel booking websites from more than 75 countries, and has listings for more than 350,000 hotels and 500 airlines. It was founded as a division of Microsoft in October 1996, Expedia was spun off in 1999.
It's getting very popular day by day for their attractive web presence, digital promotion and sales & support. In Asia & Indian market its customer base is getting increased with the time.
In January 2015, Expedia acquired Travelocity from Sabre  for $280 million. Expedia previously partnered with Travelocity to provide the technology platform.
It has more than 20,000 employees with a gross revenue of  8.7 billion USD.
Products:
CarRentals.com
CheapTickets
Classic Vacations
Ebookers
Egencia
Expedia.com,
Affiliate Network
Local Expert
CruiseShipCenters
Expedia Global Partner Solutions
HomeAway
Hotels.com
Hotwire Group
Orbitz
Travelocity
trivago
Venere.com
wotif.com
5) Tripadvisor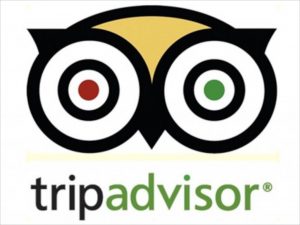 TripAdvisor, Inc., is a travel website company providing hotels booking as well as user reviews of travel-related content. Its based in America. Tripadvisor also includes interactive travel forums.
In February 2000, TripAdvisor was founded by Stephen Kaufer, Langley Steinert, and several others. Kaufer says the original idea wasn't a user generated social media site to swap reviews. Rather, "We started as a site where we were focused more on those official words from guidebooks or newspapers or magazines."
Tripadvisor started this innovation in travel industry of user-generated content & user based reviews from which other users can get benefited or get knowledge about travel related booking, packages, hotels etc . The website services are free to users, who provide most of the content, and the website by a hotel booking facility and an advertising business model.
Associates:
As per them its the largest travel site in the world, with more than 315 million members and over 500 million reviews and opinions of hotels, restaurants, attractions and other travel-related businesses. TripAdvisor operates 25 travel brands including TripAdvisor, Airfarewatchdog, BookingBuddy, Citymaps, Cruise Critic, Family Vacation Critic, FlipKey, GateGuru,[6] Holiday Lettings, Holiday Watchdog, Independent Traveler, Jetsetter, lafourchette, Niumba, OneTime, SeatGuru, SmarterTravel, Tingo, TravelPod, Tripbod, VacationHomeRentals, Viator, and VirtualTourist
In December 2011, TripAdvisor was spun off from Expedia in a public offering.
Its USP is the User reviews and tagging in social media. This option attracts many online user traffic and provides them the guidance of their travel related queries.
It has more than 3000 employees with a revenue of more than 1.4 billion USD.
Products:
Hotel and flights booking, Vacation rentals, Restaurant finding, Travel guides.