12/01/2018
Posted by:

Millon Unika

Category:

Business, ecommerce, Mobile App, Web Development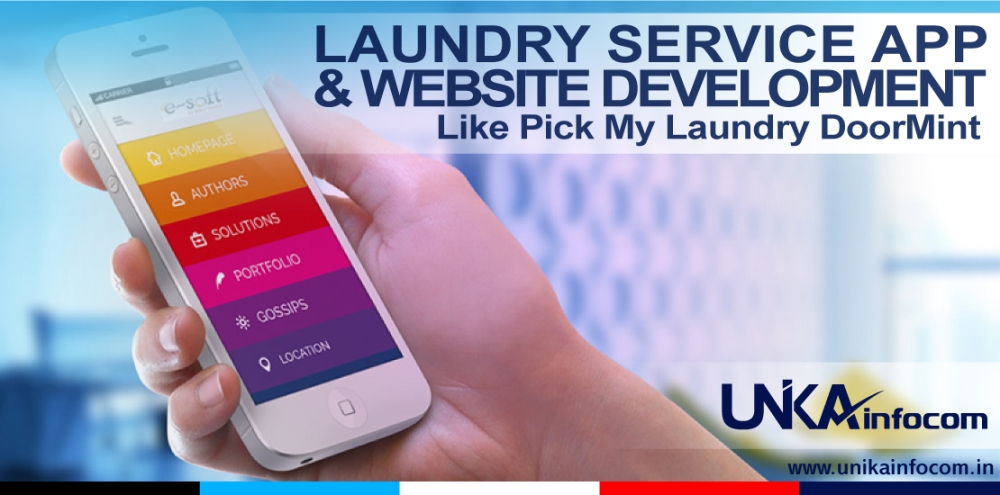 Laundry Service App & Website Development Like Pick My Laundry DoorMint
The Project will be developed keeping in mind the Indian ecosystem and create policies with target audience in mind.
We will offer a wide array of booking methods(Optional) like mobile app, website and phone call.(According to requirement of Client)
Multi-mode payment options available for Booking End / Caller End including cash payment.
You may also like: Food Delivery App & Website Development Like Swiggy & FoodPanda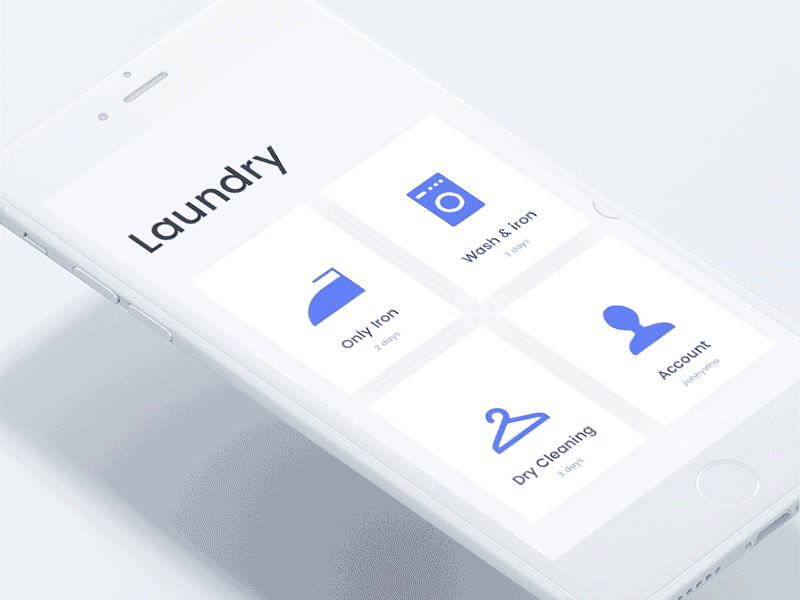 There will be three main segments of the Application:
Mobile APP
Website
Back End Management
Mobile App
Basic App Functionality
The app needs to be highly intuitive and offer an impressive layout. All the features of the mobile app is to understand & navigate.
Back End:
Different Login Types for Super Admin, Admin, Manager and Operators.
Report Views & Generation.
Users & workflow management
Other Controls.
User Guide
App guide screens for user will be there. It covers each and every aspect of the service booking process, making it easy for first time users to perform core tasks. Such guides are crucial to introduce app users to important mobile features and action process. There will be Rich User Interface (XUI).
Effortless Signup Process
The basic design architecture of your application is to keep everything simple and user friendly. The same should hold true for sign-up page. Before using the application, it is mandatory (As Per Client Requirement) to have a registered account with the platform. The overall process should be minimalistic keeping in mind the mobile nature, and requests only most critical information such as:
Name
Address
Mobile number
Email
Password
** Different login type for Individual / Residential User and Corporate / Hotel / Other Industries.
User Centric Booking Process / Customer Features
After the completion of registration process, it will route the user to the main screen where they can easily book their service from different category & tariff plan available. Here are the most noticeable points in the service booking process:
Easy Booking with simple steps
Different Laundry Service Categories
Book with volume or number of clothes.
Book with Type of Clothes / Fabric.
Search bar to enter a desired delivery location or in registered location, Or GPS feature to detect current location.
A detailed map to see their selected location.
Booking time scheduling.
Selecting Mode of Payment.
Discount or Promotional Coupon Redeem.
Booking with no minimum or minimum order amount. Based on Client Specification
Track Booking Status.
Service Feedback / Rating Submission.
Customer Referrals.
Easy Rebooking Process.
Transactions & Booking History.
Booking flexibility
After ordering, user can choose between taking the service right away or at a later time..
Rate Chart, Discounts if any, Net amount will be shown instantly.
Locations saving feature
User can also select and save their favorite location which can be accessed easily. This is beneficial in cases when you seek the Laundry Service & Delivery for a location on a periodic basis. Features related to most frequented locations and routes will add to app usability and makes booking easy.
Estimated time of arrival
As per delivery services offered in the vicinity of the user, the application should show the options of choosing the delivery service along with their estimated time of arrival (ETA). This is highly beneficial feature as the user is made aware of the time frame from very beginning.
Service Confirmation
After booking, a confirmation screen will be shown which also has detailed information regarding the booking details, rate card and amount.
Service feedback
Service Feedback Option will be there for user.
Promotional Features
Below are the features that can greatly help the company build brand identity in an otherwise competitive industry.
Google App Store Promotion
Promotion through Ad Network Channels
Affiliate Promotion
SEO and Social Media Promotion.
WEBSITE
There would be two panels in the website as user and admin panel where admin panel enables you to track and manage all enquires, visitors and users of site whereas user panel will allow users to View the interface, and enquiry their requirement using this portal. Admin panel also provides  you the control to maintain the entire website content. We are providing you the complete project planning with the most convenient cost here below. The entire features are customized and can be modified as per your requirement…
Feature Overview:
Laundry Service By Type & By Price Range etc. Showcasing
Category Listing
Managed by Admin (Fully Dynamic)
Discounts or Promotional Features or Coupon.
Special Laundry Services
Details of Services
Photo gallery with Price slide show
Fabric Care & Tips
FAQ
Terms
ADMINISTRATIVE / BACK END FEATURES
Service Management System.
Listing By Category.
Booking and Sales Management System.
Customer Management System.
Customer/Booking Statics Systems.
Google Optimizer.
Coupon generating system.
Service Tax Adjustment System.
Discount System.
Service Overview
Vendor Management System
Logistic Management System
Pick Up & Delivery Management System
Pick Up & Delivery Boy Management
Service Quality Management / Grievance Management.
Various MIS Reports, Transaction Management, Sales Management.
Booking Statistics

Overview of All Booking Status
Booking by Service Category
Service Tax or Other Tax report
Cancelled Booking Management.

News Items (Display news and offers to your visitors)
You may also like:  App Development like UrbanClap TaskRabbit