31/05/2018
Posted by:

Millon Unika

Category:

Business, Products and Services, Web Development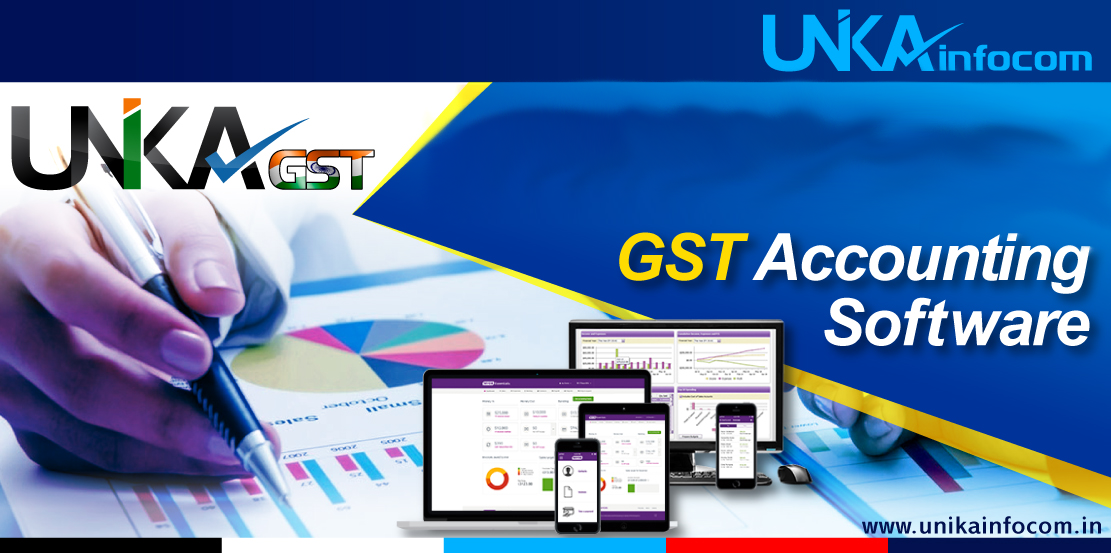 Billing Invoice Account Management Software Development with GST
Unika Infocom offers the best GST implemented billing & invoice software with a very competitive & affordable budget for small scale, mid-level & also big enterprises. Our advance invoice management software is available both in offline & in cloud platform. This effective account management software will manage all your accounts, billing & client related information. Moreover Unika Infocom offers fully customized web development solution for your account needs.
Key Features
Customer Record Management System
Moreover User friendly & intuitive interface.
Full report for income, expense, sales, revenue
All transaction report
P/L statement report
Bills, Proforma & Final Invoice management & record system
Invoice Management-proforma invoice, invoice edit, partial invoice, revised invoice, final invoice generation
Above all centralized accounting & transaction management.
Fully customized product, client specific billing & accounts solution.
It has a built in taxation & generates all taxation reports.
GST Ready Application with Invoice & Billing System
Maintaining GST compliance is a tough job for any organization, there are so many complications and process to main your companies GST compliance. You always need an professional for this, but this system will make the work easier and will maintain all the records as a true helping hand.  This application is fully GST & maintains all GST related laws & compliance.
It also has GST ready Invoice & Billing system and keeps record of all bills & invoices with separate GST report. Moreover  This system will generate bills, revised bills, proforma & final invoice and debit orders as per the GST Time Limit Guideline with reminder notification.
Accounts & Record Management
With the help of this application your whole account flow & process will be streamline & organized without any compliance hazard. It securely stores your data & manage records. We take strict & full proof messures to assure the safety & security of your data.
some compliance features
Input CGST a/c
Output CGST a/c
Input SGST a/c
Output SGST a/c
Input IGST a/c
Output IGST a/c
Electronic Cash & Credit Ledger.
GST Enabled Features
Sales figures Report
All GST report
GST credit report
Monthly total GST receive report with individual details
Monthly total & bill wise report for GST given
Alert & notification reminder for GST & other returns
Reconciliation of Purchase amount of GST
Get filing status of GSTR 1, GSTR 3B in bulk
GST credit register (calculation of credit as per rules 37(2), 42 & 43)
Download status report of return filing details of GST
Download all the return data from GSTN portal on single click
Facility to export client data into excel via GST Software
Reconciliation of GST with Input Credit register
Also Reconciliation of GSTR 1, GSTR 2, GSTR 2A, GSTR 3B, GSTR 1 portal & software data
Delete all data of GSTR-1 from portal
ITC Match Between GSTR 2A and GSTR 3B
ITC 04 (input tax credit form) for manufacturers
At the time of importing data, existing data will be compared and mismatch error report is generate
Client wise list shown as per their liability and option opted to file GSTR-1 Monthly/Quarterly
Export data to Govt. offline tool, Govt. portal & Gen GST excel. Also GSTR 1/3B filing data to excel