17/05/2018
Posted by:

Millon Unika

Category:

Business, Digital Marketing, SEO / Social Media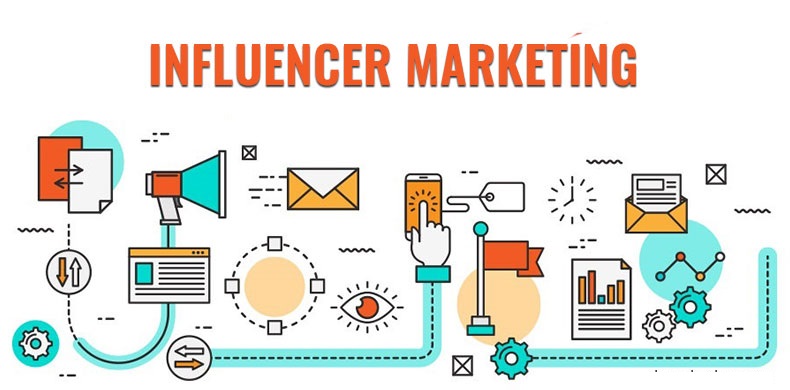 Top Influencer Marketing Tools to Promote Your Business 2018
Engagement is the key point for any marketing; same applies in the Influencer Marketing. Over the past few years Influencer Marketing has gained a lot of focus. It has become one of the most crucial content marketing & promotion strategies for any brand. There are lots of tools available in the market through which you can connect with social influencers, engage with them & can promote your content through their share.
These social influencers give you bigger exposure & outreach as they have huge social followers & reputation.  With the help of influencer marketing tool you can promote your campaign easily with a bigger impact. Here we will discuss about some of those marketing tools.
You might also like: How to Create High Quality Backlinks for Higher Ranking 2018
1. BuzzSumo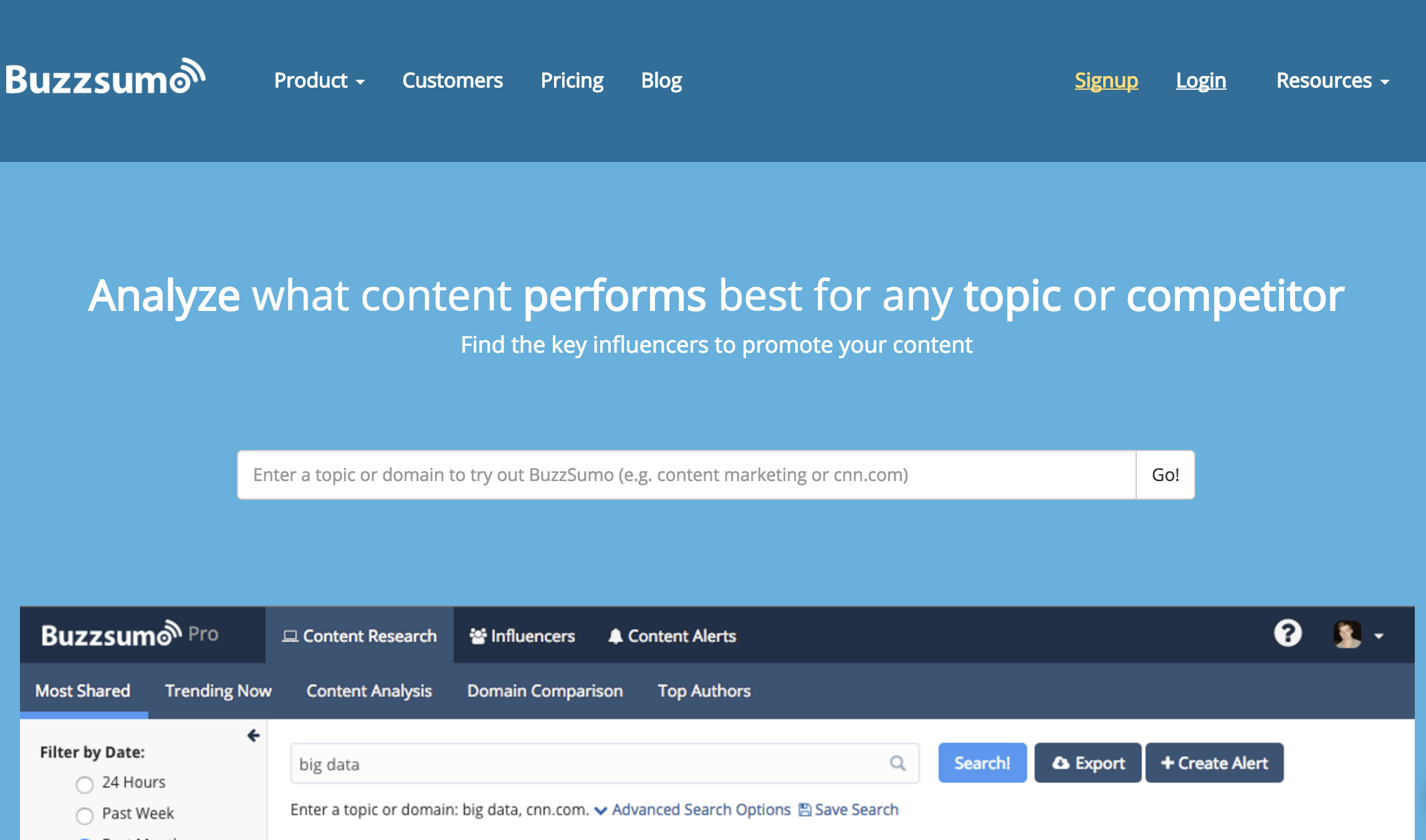 BuzzSumo is a renowned name & very popular among content marketer for content analysis & promotion, but it's also a great tool to find your influencer and promote your content through them.
This tool also helps you to get more trending content ideas. It discovers competitor contents & contents which are trending and also has most shares which help you to plan your content marketing. This is an effective professional platform that provides you features of content analysis, content share analytics and also find influencers who for sharing your content all in one place.
BuzzSumo helps you to connect your industry specific influencers & approach them to share your content & campaign. Moreover with this tool you can search trending hashtags and keywords to find your ideal influencers.  Above all you can connect with marketers, bloggers, companies, journalist to acquire relevant leads for your business promotion.
 2. Kred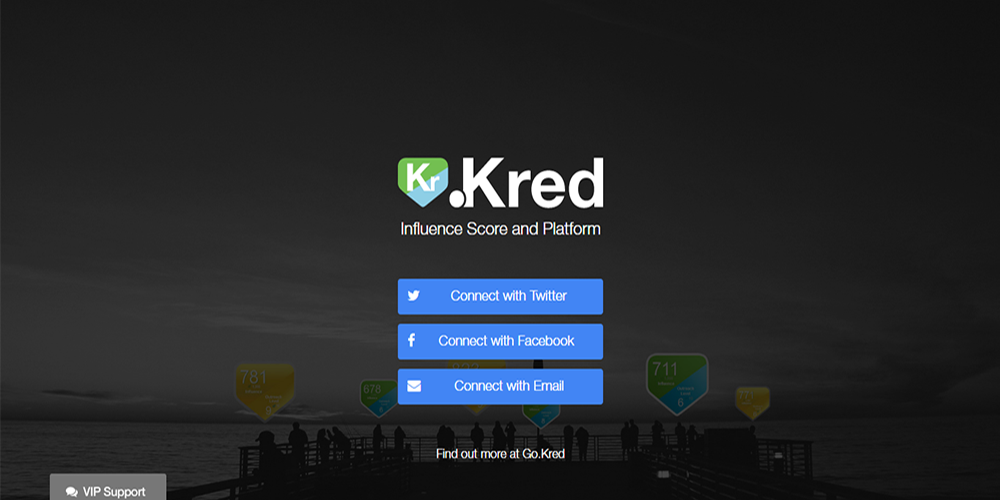 For basic influencer marketing Kred is one of the most popular tools. If you are planning to include influencer marketing strategy in your promotion then it's the best tool for the startups. It's also easy to use & implement for a new marketer.
Kred gives you  an interface from where you can manage & monitor promotional engagement & campaign activities on social platform. Moreover this useful tool helps you to make most from your campaigns & promotions with the help of its features and helps your brand to gain more followers.
Most importantly from this tool you will have a total overview of your promotions, for example it will give you the number of retweets of your promotion or campaign, total mentions and also replies. This will help you to enhance the audience engagement with your business.
Above all it's an effective tool using which you can explore & identify your business relevant influencers and also it helps you to spot influencers among your audience. With this tool you can find influencer in particular fields and start making campaigns to reach to your influencers
3. BrandWatch

Another top listed tool for influencer marketing is BrandWatch, formerly known as PeerIndex. It's a cool platform to which deeply dig into influencer's profile and find the appropriate influencer for you.
The USP of this great tool is that it searches influencers based on their market & domain expertise and also considers influencer's followers.
After you identify your ideal influencers with their expertise and area of interest, it's easier to communicate with them with this tool & share your relevant content with them which intrigues them. It certainly gives your campaign an extra edge to extend its outreach. In one word it's a smart tool for your campaign promotion & influencer relationship management.
4. FollowerWonk

FollowerWonk is another great tool for Twitter based influencer marketing. With this tool you can search keywords in Twitter. It mainly searches keywords in Twitter profile bio. If you are searching for influencers based on your keyword, then its searches the keyword in profiles and if it matches then this tool will find out the influencer for you. It's a great way to find your perfect influencer easily. It also helps you to build connection with your influencers.
Above all from this smart tool you can identify that your relevant influencers are following which of your competitors. So you can easily approach them to build your social influencer network.
5. TweetReach

As per the engagement aspects, TweetReach is one of the best tools in the market. This tool is based on Twitter account that help you to discover & connect your perfect influencers who are very active, has good followers & frequently make posts on particular subjects.
With this tool you can find influencer profiles by keywords or hashtags. This helps you to get appropriate influencers without wasting much time. It gives you domain speofoc profiles from Twitter & gives you top 100 influencer profiles. So it gives you more option & outreach to engage with your influencers.
For finding out particular domain or topic specific influencers it's a very handy & effective tool.
6. klear.com

Klear.com is one of the most influential and smart platform to connect & engage with influencers from a wide range of demography. It has a mammoth number of influencers' network and innumerable number of categories which makes it one of the most powerful influencer search engine. It also has celebrity profiles as influencers.
Moreover this cutting edge platform provides you a worldwide influencer access through connecting to Instagram, LinkedIn, Twitter, Facebook and Youtube.
It also offers social media profile analytics based on followers, engagement, shares, posts, network etc.
You might also like: Top Cloud Servers for Ecommerce Sites 2018