07/08/2017
Posted by:

Unika

Category:

All, Business, Digital Marketing, Internet, SEO / Social Media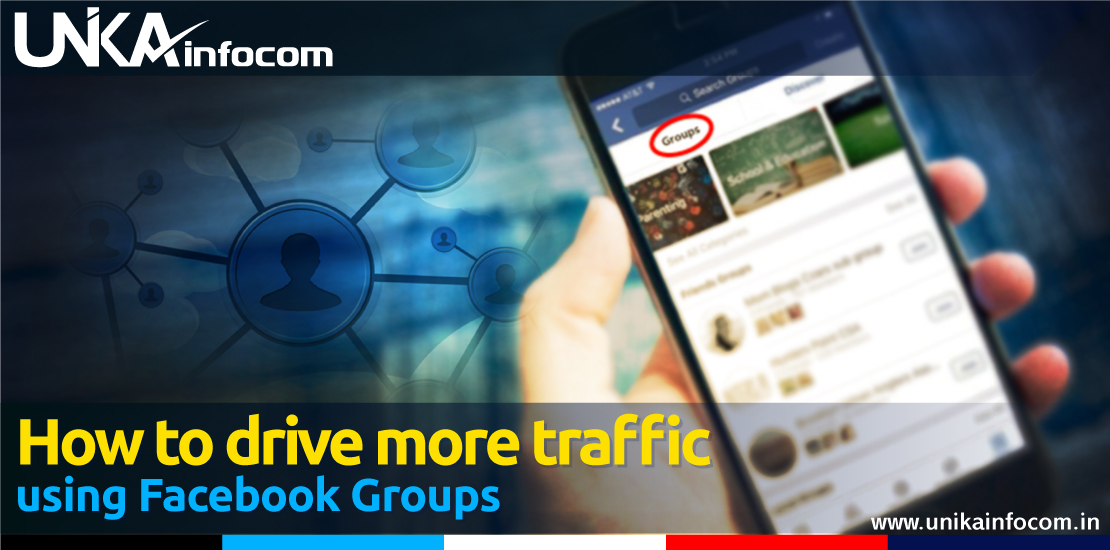 How to Get More Traffic Using Facebook Groups
Do you have the facebook group, if not so you should create one. Do you follow facebook groups, if not you should follow on. So, if you have facebook groups its really simple. Anytime people asking questions in your contact, share a link. Its really that easy. There people are communicating & it really helps you make them your contact by solving the questions they have. When you get more traffic from the group, visitors are mostly likely to converted into customers. With the help of your facebook groups you can building connection with people, and you get more more engagements, the community helps you to get more more traffic in your website, also to buy your products or services from your website.
Another thing you can do , also join other peoples facebook group. you can find in facebook for other groups, can join them, sending a link get accepted, by get accepted you can help other people out. When they have question related to products or services you have, don't just promote your offers, helping them to share your services within the media. So you do this by joining other facebook groups or make your own. The facebook group must be related to the industry oriented. So if you sell dark products,and if you think make facebook groups for marketing purpose, you can do it. That how you can make more traffic from facebook groups.
Related Topic: How to Rank Top on Youtube 
Some Reasons Why Facebook is an Effective Platform for Attracting More Traffic:
Facebook has a huge user base. It has  71% online user who are adult. Therefore the reach is much more higher in facebook.
Facebook has the largest number of active users per month.
Facebook has the largest number of groups & community. Here group members are very active compared to other sites. Therefore you targeting a massive target audience with different category & location for your own group.
Some Ways to Start with the Process:
1.
 Engage Your Audience & Provide Value:
Create a group specially for your customers. Provide rewards for them & keep them engaged in group so that they can relate with your niche. 
Promote your niches here & make the group as much active as you can.
2.
 Build a Discussion Forum:
Groups are also very useful to to match up with your industry & customers. Build a community forum where your customers can share their experience or issues. Be active there & engage with your customers as admin. 
3.
 Build Your Community:
Building a strong community & followers are the key points you should keep in mind for facebook promotion. The community is the place where you can promote your latest niche easily to all. It will give your brand better traffic to your site.
4.
 Communicate & Engage with Your Loyal customers:
Facebook group is the place where you can utilise your most loyal customers. Engage them & communicate with them in your group. people will see their activities which will increase your brand value. Take their valuable feedback to test & promote your brand among others. 
5.
 Promote Events:
Promote various events & offers through your group. It will poke more of your customers to visit your site & will will increase the conversion rate.
6.
 Build Expert Team & Customer Service Through Group:
Create a facebook group for your employees & expert & create a environment for them. This will give a positive impact on your business & create a employee culture. Promote discussions & innovation there, this will enrich your resource pool.
For business customer support is the most important pillar. Without a great customer support team you can not satisfy your customers which will go against your business. Create a customer support group in facebook for your business & be super active there. You should handle all your customer support issue super actively. It will build your brand value & gain more customers.
Related Topic: Top Ad Networks to Promote Your Business & Get More Traffic