07/10/2017
Posted by:

Millon Unika

Category:

All, Business, Digital Marketing, Mobile App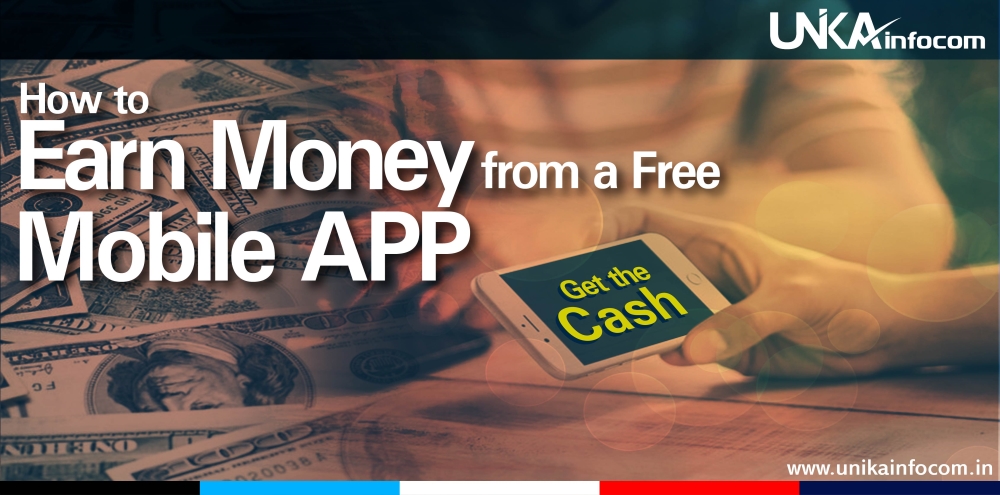 How to Earn Money from a Free Mobile APP
It's been always a hot discussion point, how free apps make money. We always wonder how App owners or companies make their profit by providing their launched App or Game Apps to users absolutely for free.  In fact most top earning Apps don't even charge anything for downloading. Here we will dig into How to Earn Money from a Free Mobile APP or how free apps make their profit.
You might also like: Top Typography Libraries for Web Design and Web Development

App Market Opportunities
The usage of App usage & global App downloads drastically increased in an exponential manner with the Smartphone revolution. This opened a new area of business revenues. Therefore it's pretty obvious that companies are now trying to capitalize & earn most of their profit using Global App market. The most popular App distribution platforms to the global users are Google Play Store & Apple' App Store. Millions of applications are being downloaded each passing minute from these platforms. Also it opens multiple avenues of earning from app with the help of massive User base. Within 2020 App revenue is expected to touch highest revenue figures.

Several Ways of App Monetization
In-app Advertising- Banner, images, display ads, video, native, incentive
Email marketing
Growing Active User Base
Sponsorship
Subscriptions
In-app purchases
'Freemium' Apps – Free for download but charges money for more features.
Amazon Underground
Merchandise
Collecting data from App then selling data
Affiliate and referral marketing program (from CPA to CPI)
You might also like: Top Backend API Technologies for Mobile App Development – Backend as a Service (BaaS)
Most Effective Tools for App Monetization
In-app advertising tools
In-app advertising for game applications
'Freemium' model of app monetization
In-app video advertising
Let's discuss the opportunities in detail
In-App Purchases
In-app purchase is one of the most effective model to earn profit for a free app. This in-app purchases strategy which offers selling variety of virtual and app related items to user. Gaming & Entertainment Apps are the most downloaded apps worldwide. You can view in-app purchase feature in almost all gaming & entertainment apps to earn more profit. These items are like: virtual currency, bonus points, premium content, various virtual game related items, unlock game components, game levels, buying extra life for continuing the game & more.
This strategy is very effective for earning regular revenue because, it encourages users for repeat purchases. Below are the types of in-app purchase modules.
Consumable – Items which you can use only once in app after a single purchase.
Non-consumable – Single purchase but for permanent usage like game items, gear or levels.
Subscriptions – Purchasing App features for a period of time.
Freemium Upsell
Freemium Apps are kind of apps which allow you to download the app for free. But you can use some limited features of the App. It offers users an option to purchase unlimited app features after downloading for free. This is also a common strategy or revenue generation module for any App. Almost 15% of Apps uses this strategy for profit earning. Users are also very comfortable with this model. Because user can check the standard of the app content & feature first with free download and after that if they wish they can pay for the advance features of the app.  This strategy helps more effectively to create user base faster than the paid apps.
In fact this is the best & easiest way to get more users & then earn money from their purchase.
In-app Advertising
In-app Advertising is the most popular & targeted model for profit generation from free Apps. It has so many forms and segments to raise money for the app publisher such as: ad-words, banners, images, display ads, video ads, native ads and more. It's basically a traditional advertising model. There are several options for generating money from the Ads like: ad impressions, clicking ads, viewing video, routing to the ad site, redirecting to install app ad etc.
There are many ad networks which will provide you this revenue generation module.
CPI or Cost Per Install
CPI or Cost per install is a relatively new app profit making module or app marketing strategy which is becoming very popular and effective. You often see pop up or links of other apps in your app which poke you to install the other app. If you install the promoted app the publisher will simply get the payment. So this is a straight revenue generation module when a publisher's user install any third party app from his app.
Sponsorship
Another great way to earn revenue from your free app is to find a sponsor. Finding & accruing a sponsor for your app is a great way to make money. Moreover the money is up front and you gain brand credibility & exposure with your audience. Just plan to develop an app with great innovation, value & unique idea & approach a VC or a promoter to sponsor your app.
With these above points there is another most important thing to get revenue from your app & that is to know your audience & your app segment thoroughly.  There are lots of opportunity to earn money from an app because app user number is getting higher and higher day by day. But there is also huge competition. Therefore plan you app know your area do proper homework & go ahead!
You might also like: Top Cloud Servers for Web Application & Mobile App