13/02/2018
Posted by:

Millon Unika

Category:

Business, Digital Marketing, ecommerce, Internet, Web Design

Top WooCommerce Plugins for Ecommerce Online Stores 2018
Amongst all other latest ecommerce frameworks WooCommerce is one of the most popular & highly used e-commerce platforms worldwide. Its basically an ecommerce plugin which can convert your WordPress website into a online retail store. The USP of WooCommerce is that it has a large number of good plugins to construct your online store beautifully & with cutting edge features. Moreover its highly compatible with WordPress which is another most used framework for website designing. Therefore you can anytime convert your WordPress website to an online store just by integrating WooCommerce plugin with your WordPress theme.
Setting up your online ecommerce store with WordPress & WooCommerce is far more simple & cost effective than the other ecommerce frameworks in market. This is another reason that WooCommerce became so popular.
You may also like: Top Bootstrap Tools for Web Design & Development 2018

Why WooCommerce Plugins are so popular among small & mid size stores?
WooCommerce has a strong community support & has a large number of plugins which make the online store more powerful. Moreoevr its very easy to integrate with your WordPress site & its the most budget friendly but effective option for online stores than the other ecommerce frameworks. There are so many options in plugins which you can integrate with your WooCommerce online store. Like plugins for enhancing UI experience, stock & inventory control, sales & marketing, SEO, content marketing, tracking, analytics etc.  Here we will discuss about some Top WoCommerce Plugins for Online Store 2018.
WooCommerce plugins are available in a large number with various functionalities. Starting from improving your store to sales & business, you can find lots of plugin options here. Therefore you need to chose your plugin wisely and need to do some researches which one will be the most effective according to your online store & business.
1) Dynamic Pricing and Discounts for               WooCommerce Plugin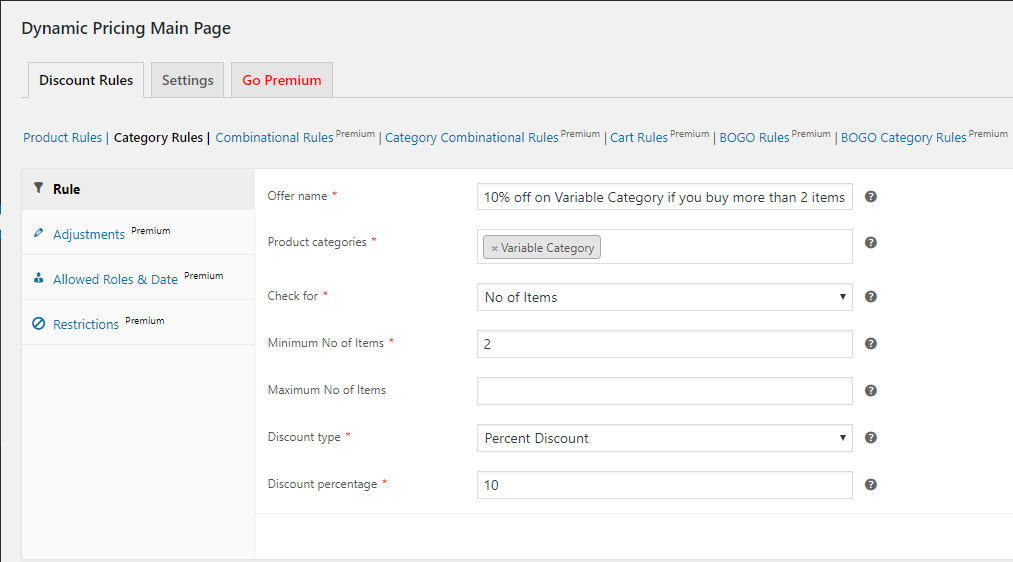 Adding discount to your online store is the most important thing as per marketing & selling point of view to attract more customers. You might have various products in your store, so you must have an interface where you can add discounts & dynamic pricing to your products seamlessly & without mixing things up. Dynamic Pricing and Discounts for WooCommerce plugin will give you the leverage to manage your products pricing & discounts easily & effectively. It's one of the most popular plugin for managing dynamic pricing & discounts of your product and also it has both free & premium version. You can specify rules for products to add discounts. You can specify rules as per categories, product variants, quantity, weight, price etc. and even as per users.
Some Features:
Pricing visibility.
Set maximum discount.
Set start & expiry date for discount.
Multiple discounts such as percentage, flat discount, fix price etc.
2) XL WooCommerce Sales Triggers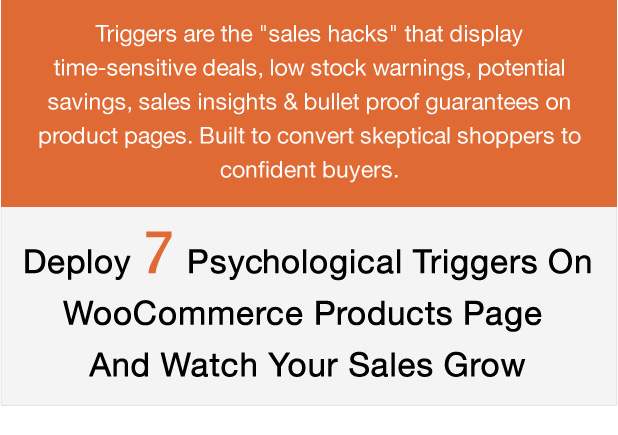 XL WooCommerce Sales Trigger extension is another most popular & powerful plugin for your online store's marketing & sales. It's an all in one plugin for your store's leads conversion & boosting call to action sales triggers. It helps to increase your sales volume effectively within a shorter period. It has 7 seven very effective sales triggers which cuts down transaction delays by customer.
These sales triggers are like showing time left for order or to avail discount, using timer to push customers buy faster, showing number of stock left for a product to make them hurry up, Showing Social Proof data such as how many customers from social media have recently bought the product, ensure the customer about the product & transaction, showing transparent return & refund process etc. These triggers highly encourage customers & push them to purchase fast. Therefore this plugin is a great option for your ecommerce site to boost your online sell.

Therefore this plugin is a great option for your ecommerce site which makes your ordinary product pages a powerful one with decision making call to action triggers to boost your online sell.
3) WooCommerce Amazon Fulfilment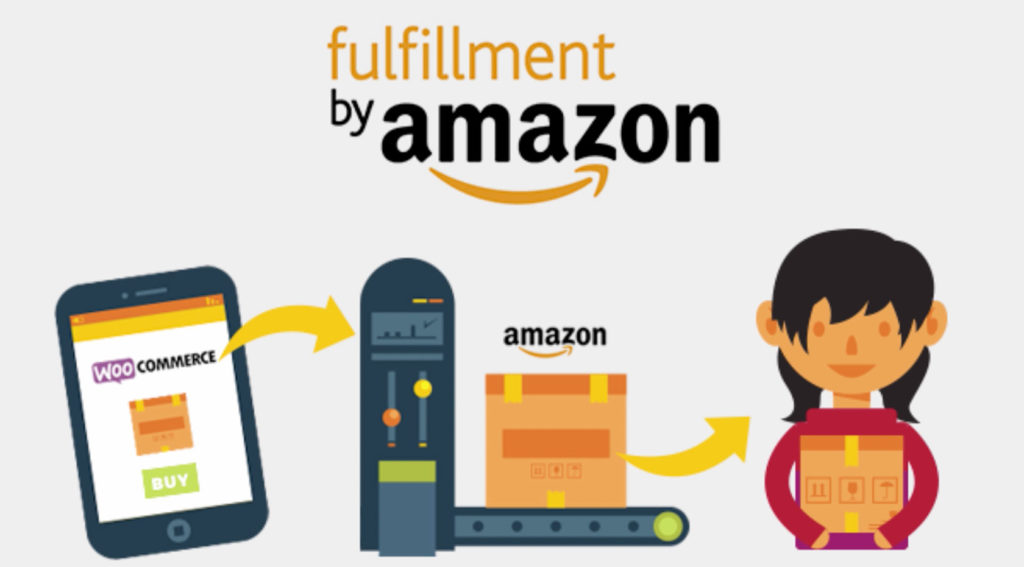 WooCommerce Amazon fulfilment plugin is another most effective ecommerce plugin of 2018 for small & mid level stores. Logistic is the backbone of any ecommerce business. It can be tough sometimes to manage your ecommerce logistic. Mismanaging your logistic can hamper your ecommerce business highly. To implement this WooCommerce plugin into your store you need to have an Amazon Pro Seller Merchant Account, 3.0 or higher WooCommerce Version & Active Fulfilment by Amazon (FBA) service. It enables automated order fulfilment & delivery. It provides you hassle free deliver experience of your ecommerce products to global destinations through Amazon network. This unique plugin triggers any order fulfilment & the delivery to Amazon and after the payment completion Amazon takes care of the whole process.
4) Custom Product Tabs for WooCommerce

For any online store product description & specification are one of the most important attributes for any product. It also help the customer to get an idea about the product & initiates the purchase decision. Custom Products Tabs for WooCommerce fulfills this requirement in a smart & effective way. This plugin provides a tabbed navigation for individual product specification. Most importantly this plugin allows you to add custom tabs from backend for specifications or other write-ups related to the product. Moreover with this plugin you can create tabs & save it & use these saved tabs later on for individual products. You also can edit, delete & arrange tabs with this cool plugin.
Facebook for WooCommerce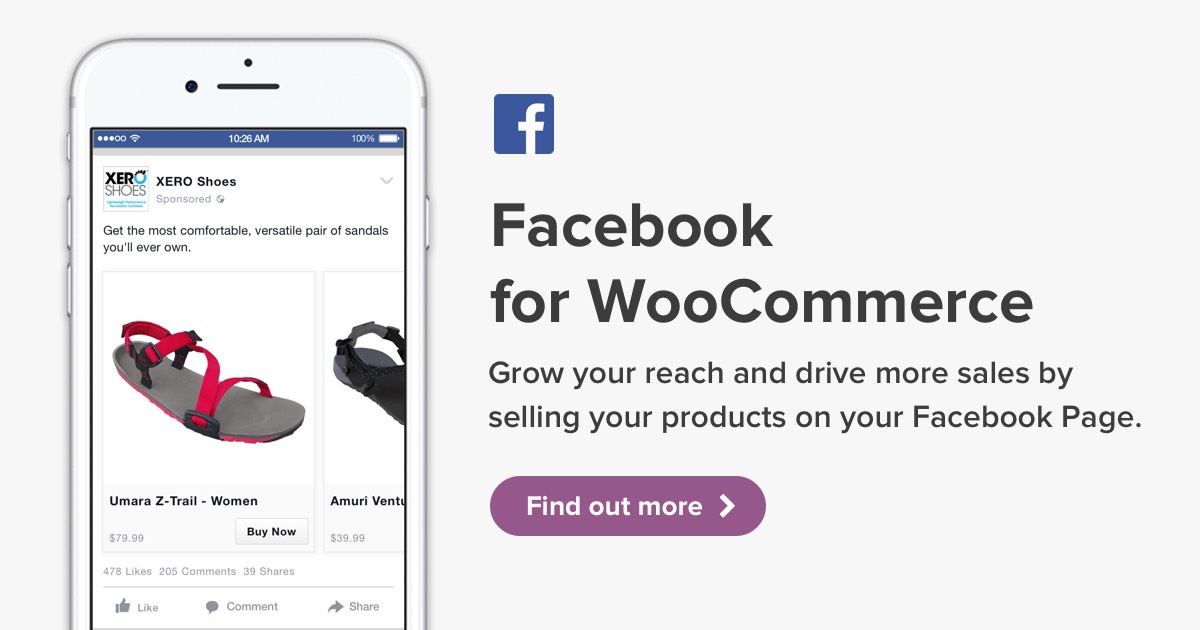 If you are into frequent Facebook Promotion, Campaign & Advertisement for your ecommerce business then this is a great plugin for your WooCommerce store. This plugin provides better insights & analytics of your promotions in Facebook. The performance of your campaigns, visitors, leads etc. you can analyze with this Facebook Plugin for WooCommerce. Moreover it has optimization features for Facebook Ads which help you to manage your campaigns, promote to more target audience, increase conversion rate etc. It connects your product catalog & creates dynamic ads to Facebook target audience. Moreover it also helps you to manage your ads expense.
You might also like: How to Optimize Landing Page for Better Business Conversion Rate