29/12/2017
Posted by:

Millon Unika

Category:

All, Business, Internet, Technology, Web Development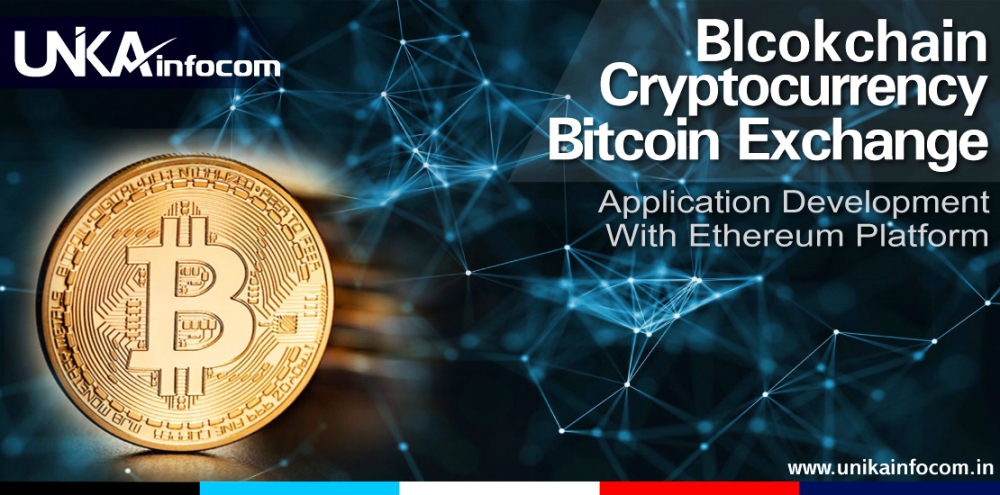 Blockchain, Cryptocurrency, Bitcoin Exchange Application Development with Ethereum Platform
Blockchain has gained a lot of attention & curiosity over the last few years. It the newest addition to the digital currency technology. It opened a new horizon & opportunity for dealing & exchanging Virtual Currency all over the world. Tech communities started to find its potential in the digital currency domain.
You may like: Top Open Source Big Data Processing Frameworks 2018

What is Blockchain, Cryptocurrency & Bitcoin
Recently we were hearing a lot of buzz about some terms like, Blockchain, Cryptocurrency & the most common one Bitcoin. So what's basically these terms stand for?
In one phrase Blockchain is basically the technology for digital currency or Cryptocurrency & Bitcoin is the most popular Cryptocurrency. Blockchain technology was invented to create Cryptocurrency which is basically a medium of digital or virtual currency exchange. But unlike the hard currency its digital or virtual and also uses encryption & validation techniques for crypto or virtual currency creation & transaction verification.
So, Blockchain is the technology for creating digital asset like Virtual or Cryptocurrency & Bitcoin is a Cryptocurrency which is one of the most famous among many others. Blockchain is mainly a digital, decentralized & distributed public ledger for keeping record of all peer-to-peer virtual, digital or cryptocurrency transactions. So, Blockchain keeps records of all cryptocurrency transactions without a central record system & each node, device or peer gets a automatically downloaded Blockchain transaction copy. It's a great innovation of technology which allows users to transfer cryptocurrency assets through Internet without a centralized body. This technology can open various positive avenues in future financial market, but at the same time can be manipulated in many ways for forgery & unethical means.
Cryptocurrency
Cryptocurrency is a virtual or digital asset & has various types or coins such as Bitcoin, Litecoin, PotCoin, PrimeCoin. It uses encryption & tokens for verification & transaction. For buying, selling, exchange, trading, investing or other virtual currency deals it operate & execute with blockchain native token or subtoken.
Ethereum

Ethereum is one of the most popular decentralized, distributed public platform for blockchain & cryptocurrency ledger handling. It generates token & subtoken for every transaction. Its a open source computing platform with smart contract feature.
Key Features of Cryptocurrency Exchange Portal
Distributed, decentralized blockchain network
Live exchange rates
High frequency trading & order execution
Blockchain Analysis
Data Visualization
Blockchain Smart Contracts
Secure Token & Validation through API
Smart storage for data & contracts
Auto approval with verification for exchange, buy, sell
Multiple exchanges & market discovery as per client's API preferences
Easy User Access & Full Control
Highly encrypted, safe & secure
Downloadable Trade History for User / Customer & Admin
Provision for Gateway Integration
Easy rollback for users with auto validation against token
Component Isolation for devices
Circuit breakers & alerting system to Admin for customer accounts
Primary Flow:
Real-time exchange rate through API engine.
Registration & Login through Web Portal
Account ID verification with integrated API & existing Wallet
User Area with real-time rates & other features
Available crypto currency exchange screen with real-time rates
Easy exchange process
Transaction history screen
Token history
Ticket generation for support & queries
User / Customers Centric Features:
Live rates
Easy Registration
Guide
Dashboard area with transaction history & data
Account Report
Liquidity
Speedy execution
Asset Safety
Highly Scalable for exchanges
Processing & validation through real-time engine
Account & asset security with encrypted algorithm
Easy exchange & transaction
Easy rollback with auto validation against token
Major Backend Management Features:
Dashboard feature puts critical Transaction information in the forefront
Analytical Stats at a glance in Dashboard.
Site monitoring & approval.
Access Management.
CMS for Website.
User Management.
Plugin Management.
Transaction History.
Auto Validation.
Token History
Built-in reports
Save reports as PDFs or Excel spreadsheets
Track sales
Monitor tasks
Coaching tools
New business and forecasting tools
Graphical comparison reports on different time periods
Trade History
Run sheets, expiring contracts, aging
Transaction, revenue, commission, credit hold reports
You may like: Top Responsive Web Designing Platforms in 2018