28/06/2017
Posted by:

Unika

Category:

ecommerce, Internet, Products and Services, SEO / Social Media, Technology, Web Design, Web Development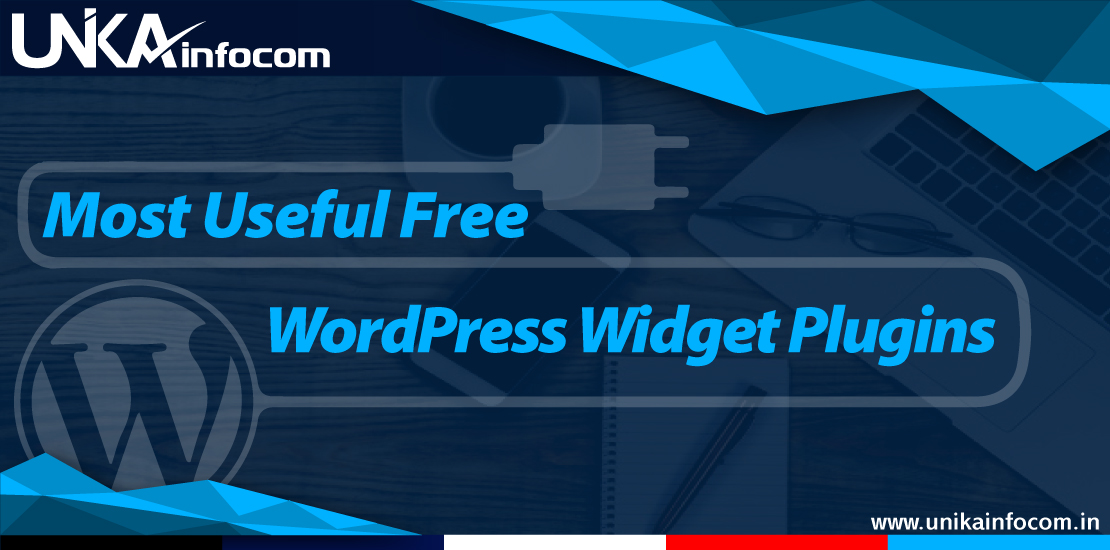 Most Useful Free WordPress Widget Plugins
Here we will point out some Most Useful Free WordPress Widget Plugins.
Widgets are the most essential things for developing a WordPress application with desired requirements. Widgets enhance the interface & features of WordPress with cool & advance look & feel & options. There are some excellent free Plugins for WordPress which make it more attractive. Let's discuss about some Most Useful Free WordPress Widget Plugins.
Content Aware Sidebars:
It's a very useful plugin as it's a common need for wordpress to show different side bars in pages. This is for tailored sidebars & widget for any page or post on a site. It's very useful tool to boost on page SEO & improve conversion rate.
amr Shortcode Any Widget:
It provides a very easy way to add widgets to any page or post in wordpress site. Using shortcode you can enter single or multiple widgets into a page. It will auto find the settings for the site themes sidebar and also use the sidebar html to control the widgets output. Therefore widgets will be styled as per the theme. You can also change its parameters to customize the look.
BE Subpages Widget:
For nested contents this widget is the most perfect one. As per user experience its great, because it will list down and show all the subpages of a current page. This is a customizable tool to tweak the look and feel with various filters.
Widgets CSS Classes:
This widget will help you to add custom CSS classes & id to individual widgets in the sidebar. For custom look & feel & better design this widgets provides an easier way.
Widget Importer & Exporter:
It provides the easiest option to keep the backup of widgets in your site or move them to another. It has auto duplicate widget prevention which restricts duplicate widgets to import & export.
WP Tab Widget:
This widget provides a very trendy & cool looking tabular navigation through AJAX. Contents are loaded as per the demand and as its AJAX base so it will not slow down your page performance. It gives a perfect tabbed pane. Moreover it's a lightweight plugin & perfect for tabular look & feel of contents.
 FEEDZY RSS Feeds Lite:
WordPress has its own RSS Feed, but this widget is more robust & useful. It includes powerful shortcode and also it has an ability to display images. It's very light weight & easy to use. You can aggregate multiple RSS feed into your wordpress site with this plugin.
Awesome Weather Widget:
For visitor point of view and overall look of your site weather widget is indeed a very handy option. With this cool widget you can display weather report into your site which will for sure add extra mileage to your site. Moreover you can customize this widget according to your site's color scheme. With the help of strong shortcodes you can integrate it to any page or post.
Contact Form:
Its a very useful widget for WordPress. It helps to add contact credentials in an easier way & make the contact page very attractive. You can easily link your social pages into your site with the plugin. You can add, edit, reorder your contact form, add captcha code, add call & chat option, provide multimedia uploader area etc. It will make your contact form more attractive.
Web Development | Website Designing | Mobile App Development