28/01/2017
Posted by:

Millon Unika

Category:

All, Business, Internet, Miscellaneous, Technology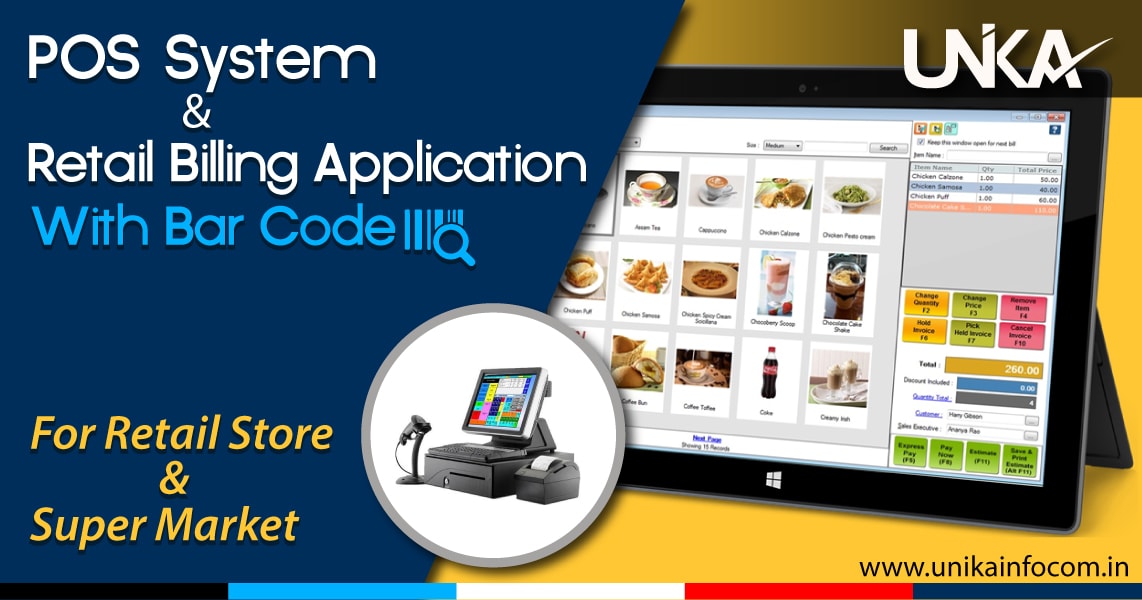 POS and Retail Billing Application, POS Software for Retail Store
We provide the best solution for Retail POS and Retail Billing Application, POS Software for Retail Store. This software is available both in Online and also in offline mode. Moreover it will handle all POS and Billing related issues in a retail store. Also it multiple POS point will make the purchase and payment easier.
Some Key Points of POS and Billing Software for Retail Store: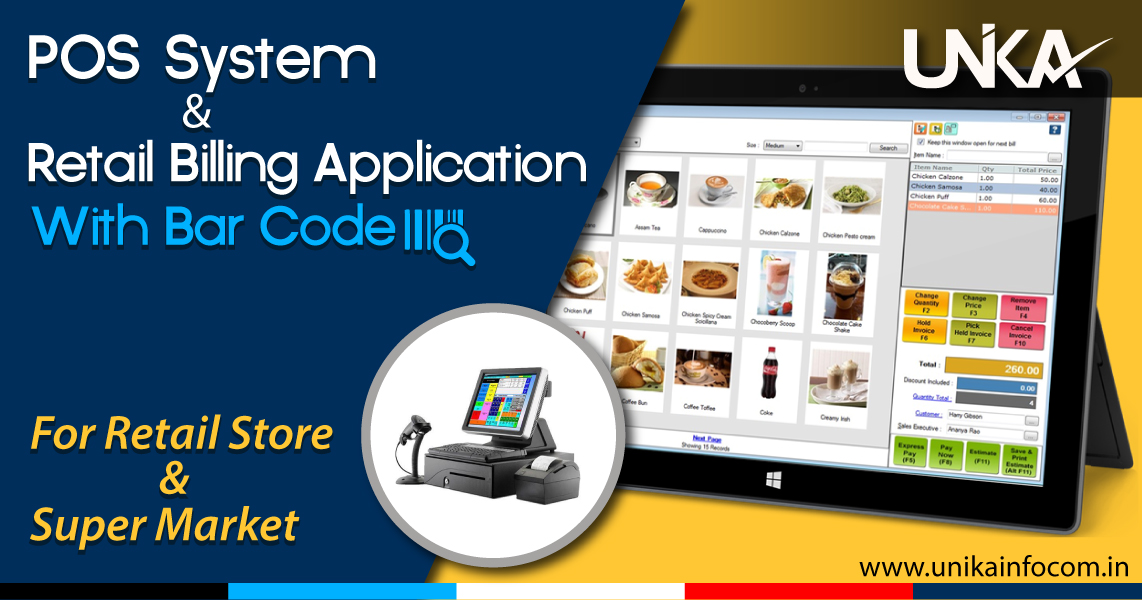 Fast Billing:
For any retail shop fast billing is the foremost issue. It will increase customer satisfaction; and also this will help the shop to raise more bills in a day. Therefore its very essential for a retail shop to have a fast POS system in the first place.
Fast Exit & Lesser Que for Customers:
In fact, if the billing system is fast; therefore the customer purchase exit will also be faster and smoother in a retail shop. Equally it will increase customer satisfaction. It will also create lesser Que.
Stock & Inventory:
Moreover this software will maintain whole stock and inventory of the shop. It will also manage each product stock details, their vendor, expiry etc. It will also automate product reorder process. Above all it will give you statistics for product wise sales.
Multi Point and Multi Store POS System:
Furthermore this system has a centralize monitoring system for Admin. From admin only, you can view multi point and even multi store POS sales, bills, invoices, profits; and tax credentials etc. Therefore using this system you can expand and manage your multiple retail stores.
CRM & Promotion:
On the other hand this application will manage entire customer record. Customer registering with mobile no. while billing and also old customer recognition while billing. This software will entirely manage customer purchase record maintenance, bonus or points to customer, discounts, promotional offers to customer mobile.
API and Third Party Application Integration:
This system is very flexible. Many third party applications and API can be integrated with this. Such as; Payment Gateway, Online and Mobile Wallet, Debit & Credit Card Payment Integration, Loyalty & Coupon API etc.
This advance POS & Billing system  can be used in different types of retail stores; as well as various other departmental stores. Such as; supermarkets; food, vegetable and grocery shops; pharmacy, apparel retail house, electrical & electronic, fashion & accessories and other specialized retail shops.
Bar-code Integration:
This Application will have some main users, such as; Admin, Store Manager, Billing executive, Accounts.