30/03/2017
Posted by:

Millon Unika

Category:

Business, Internet, Smartphones, Technology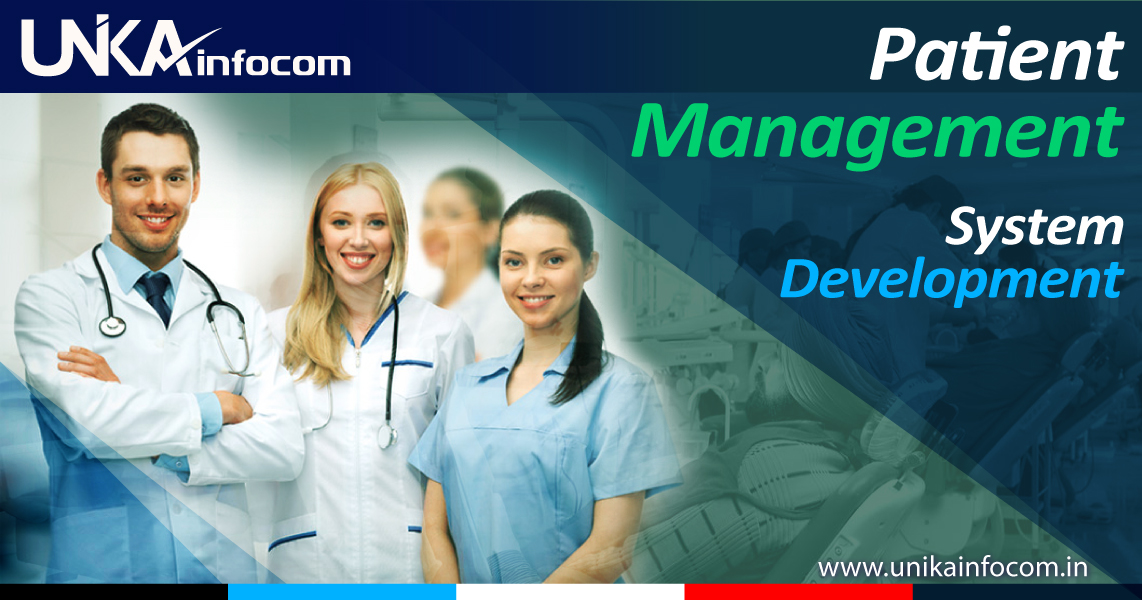 Patient Management System Development, Patient Record Management Application Development
Unika Infocom offers a very useful package for doctors and clinics. It is Patient Management System Development, Patient  Record Management Application Development. Unika provides Patient Management System Development, Patient  Record Management Application Development with a number of efficient automated systems. Moreover it has patient record management, tracking patient information, diagnoses, prescriptions, decease & medicine history, test reports, medicine responses & current health status. Also it keeps record of  interactions and encounters within healthcare clinics or doctors.
Key Features:
Case management
Also Electronic patient referral
Moreover Structured recording of consultations
Appointment booking for onward referrals
On the other hand Access to view shared care records
Prescribing and medicines management
Extensive reporting capabilities
Patient record management
Function Descriptions:
Medical Records Software:
It records, updates and archives electronic medical records.
Also this application produces a medical records flow sheet for each patient. This shows immunizations, illnesses, surgeries, test results and also other patient information using graphs and charts.
It combines electronic health records from all providers treating the same patient.
This system issues alerts when preventive care appointments are due.
Patient Management:
This module maintains all patient records; such as, patient info., patient problem, admission info., consultant info., appointments, updated status, Medical Reports Records etc. Also it maintains each & every data related to patient medical status & past medical history. It actually creates and stores a Unique Patient Id and their prescription ID for each patient. With the help of this Unique ID patient can be identified. It is also used as the future references.
This application handles all patient record management.
Also it creates Unique Patient ID.
Moreover it keeps track of Patient Medical History & Current Health status management.
It also maintains all Medical Reports of a patient.
Medicine Record management.
Appointment management.
Diagnose & Treatment history & record management.
Prescription Management:
This Digitized & Automated Prescription management system will manage & create prescription corresponding to unique patients & patient ids. All prescriptions will be stored as record for any particular patient and can be used as further references.
It creates Online Prescription.
Also it creates Prescription Unique ID and tag it with Patient ID.
Prescription serial management is also there in this application.
It manages all prescription records.
From this application you can give individual prescription remarks and can maintain it for future references.
Prescription Printing Option is also there.
Medicine Management:
This module tracks medicines prescribed to a particular patients. There is a medicine master to manage related medicines.
It manages & keeps record of Total Medicine Database.
Also it has medicine entry master.
Medicine category, type & Id creation.
Add medicine to prescription.
Medicine remarks.
So in one word this application is the total solution for patient record management for any clinic or health care center.