03/04/2017
Posted by:

Millon Unika

Category:

Business, Internet, Smartphones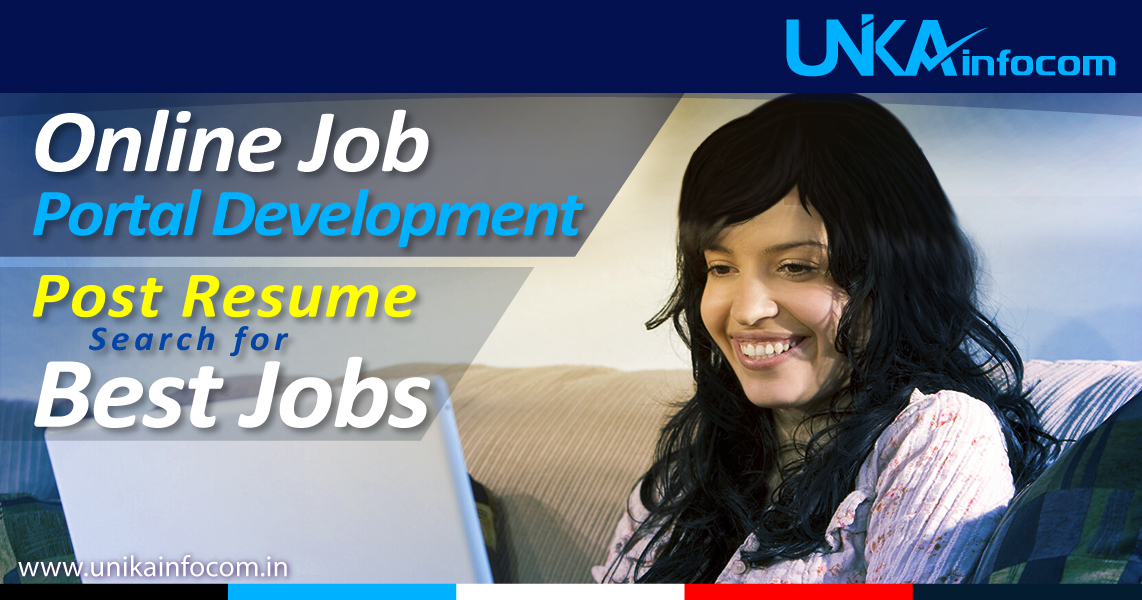 Online Job Portal Development, Post Resume, Search for Best Jobs
The main objective of Online Job Portal Development is to give an easy seamless searching experience to the Job Seekers. As well as it gives Employers to search for the appropriate candidate thorough the Job Portal platform.
The Portal will be accessible from anywhere across the world. Job seekers can search for their desired jobs according to their skills. Also Employers can have suitable candidates matching their desired skill sets. Both Job Seekers & Employers can login to the system. Also they will have their own profile area. in the profile area they can save their details, search, documents, CV etc.
Basic Portal Functionality & Software Development 
Job Seekers will have their personal profile, can post their resume; can highlight their domain specification & skill set to be viewed by the Employers & can apply for matching jobs.
Employers will get their Privileged Account to manage jobs, search for desired candidates & post specific jobs for application submission.
General Portal Features
Every user is categorized in a group based on his Qualification or Domain of Work
Once a mechanical engineer logs in, he/she can see all job opening that require mechanical engineers only, or that requires at least graduation in any discipline.
If an employer logs in he/she can post a job in a form containing all basic information regarding:
job type (permanent/ temporary/ C2H/ contract/ apprenticeship/ training, others), department, qualification, experience, date of interview, type of interview, place of interview, work location, incentives, facilities etc.
If employer wants to choose from list of students, then he/she will have a page that filters out experience, university, course, percentage/cgpa of marks etc.
Moreover for admin log in, the portal is categorized as MD/ HR/ help desk/ legals/ sales/ accounting etc which will further have separate logins for every user and have built-in excel sheets/ tally etc for their daily work progress. Also only HR and MD has the authority to observe employee and employers progression, edit/delete/modify their information.
The system has three main User Types, as Admin, Employer & Job Seeker. Below we will discuss about some features of the User Types.
Employer Features:
Email Jobs.
Job invites.
Job posting.
Moreover Job editing.
Also Resume download.
Registration/signup.
Various profile search options with filtering.
Payment Plans and Options.
Resume search from database.
Job Seeker Features:
Online facilities of filling registrations forms.
Moreover Free Resume Posting.
Also Online Resume Editing.
Furthermore Search for Job lists and apply the desired jobs.
Also Categorized searching & filtering.
On the other hand Job Alerts.
Upload / Attach Image in the resume.
Jobs Bookmarking.
Employers characteristics.
Premium Employee Profile.
Admin Area Features:
Content Management System
Also Job Seeker Management
Employer Management
Category management
At the same time Role Management
Site management
Also Package Management
Moreover Various MIS Reports
Sales Report
Login Permission Control
User Typecasting
FAQ's management
Job seeker and Employer Statistic
Super-admin has privilege to activate or deactivate job seekers and employers.
Special Features of Online Job Portal Development:
Current & Premium Job Posts View in Home Page
Also Forum, Groups
Tell a Friend
Calendar
Sponsor Add & Banner Add Section Management
Newsletter
On the other hand Basic & Advance Search
Also Online / Offline Chat Support
Moreover Integrated Payment Gateway
Contact us : Web Development Company