20/12/2016
Posted by:

Millon Unika

Category:

Uncategorized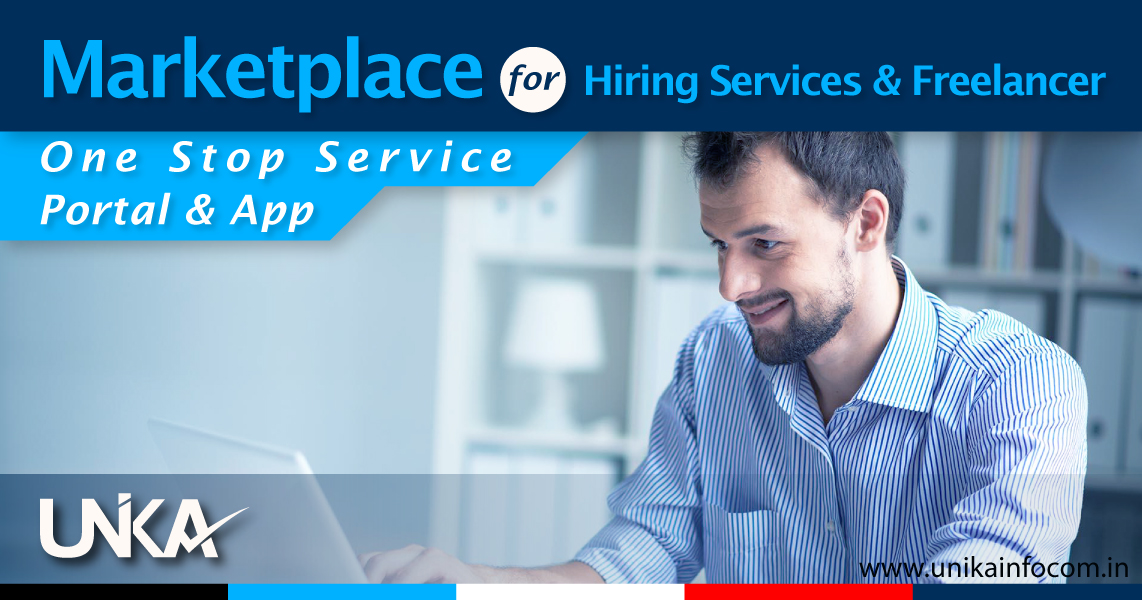 Marketplace for Hiring Services & Freelancer, One Stop Service Portal:
This is a marketplace for hiring services & freelancer and also a one stop service portal for any particular general service or categorized service booking. This portal has two base entities. These are as, users seeking for service and on the other hand individual freelancer or company who deliver services against fees. Both the user types should register and login to enjoy the facilities of the application. Here Users request for several services like, their every day task or any specific task. In response to the request, suitable freelancers or companies can deliver respective services against standard fees.      
 In this application service providers need to create their profile and mention their detail information. As a matter of fact they should give all the service category and service details, they are able to provide. Service providers also must mention their service charges against their work.    
 Users or service seekers can also look for service providers. Users can tally and chose service providers according to their specific need and also as per the rate and proficiency. This portal has a wide variety of service category listing to provide specific solutions to users.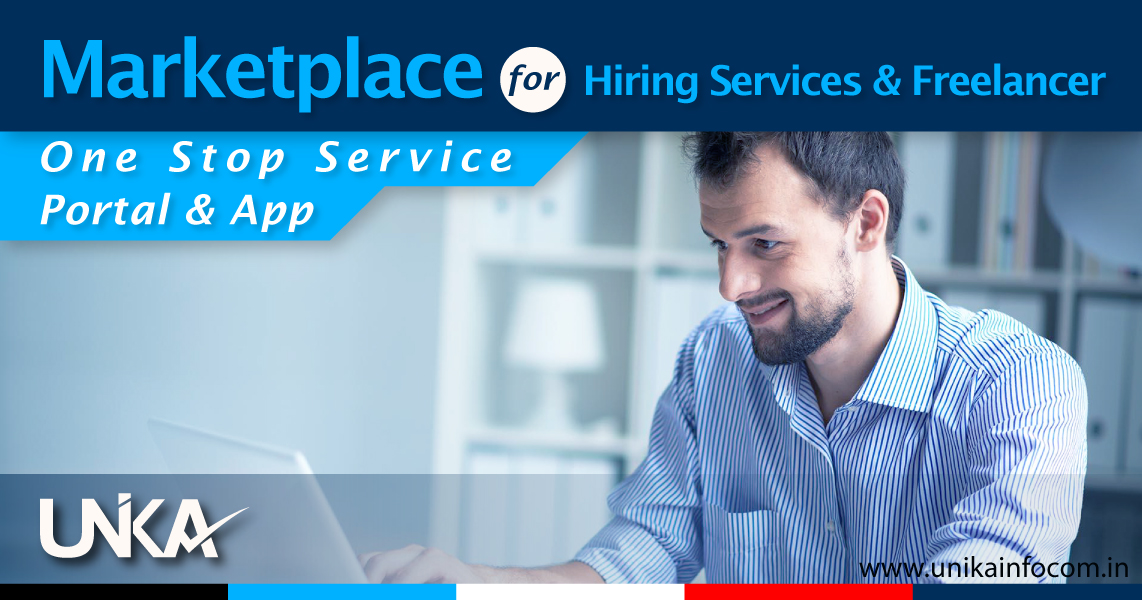 Some Key Features:
Graphically enhanced and proved friendly user interface
User friendly navigation
Ultimate privacy and security
Highly customized
Backed with high end content management system
Easy Signup Process for users
Wide array of Searching & Posting.
Vast Classified Categories will be there.
Android & iOS App
Premium Posting.
Normal & Premium Login
This is a Portal/Platform  both website and mobile application where people can connect people around their neighborhoods or wider region to engage them with a service/task that will be of interest to them against professional charges during scheduled time in form of errand services. Also, the platform would offer opportunity for people to search for service/task that they can offer within their neighborhood or wider.
Some Sample categories & modules on the platform are listed below (Categories or Modules will be Dynamic & Customized):
Domestic Services, such as Personal, Homes and DIY Services etc.
Professional Services, such as Business, Student Services, Transport Services etc.
Hobbies / Event Services
Automotive Services
Delivery & Utility Billing Services                                                                                                                     Etc.
User guide & major sections of this portal:
Section A:  Sign Up and Log In
Easy Signup Process for users, moreover location based login.
The system prompts user to sign up before committing /accepting or adding any required post in any of the modules.
Individual and Corporate Signup.
Corporate entity can Sign Up using their company name, Email Address (official), Password and Location.
Individual users can Sign Up using their First Name Last Name, Number, Email Address (Non Official), Password and Location.
 Users can select interested product type: Either Singular module, multiple module or all modules of services above.
Portal enables user to verify email address before sign up completed
Furthermore users can generate the forget password and or Username
Ability for users to be able to use their Facebook and LinkedIn account details to Sign Up
Section B:  Posting of Service – Service Request
Users can write services required (What need to be done)
Users should be able to search for the services required with the people availability within their interested location
User should be able to send post to all people shown available for the services wiling l to be posted (what need to be done)
Ability for user to be to post services required either people available or not, service type available or not.
User Must complete a short form that will provide the followings:
Product Type
Price willing to offer (Fixed or Hourly rate and Free)
Time and duration of services needed
Time & schedule of service
No of people required
Full description of service required
Location of the services
Where the service is required: Remotely (Preferred center) OR On site (Specific location)
User should be able to attached or upload Job description or relevant materials and.
Users should be able to add new questions
Users should be able to post the services requested
 Ability for the services posted to be able to shown either available / taken or expired
Completed, taken and expired Job should be deleted automatically after two weeks.
Ability for the posted job to generate automatic reference number for the purpose of audit trail
Ability for the user to see the overall product journey advice: All steps to be completed!!!
Schedule Management for Service.
Section C –   Prospective Service render applicant (Service Provider)
The Applicant / Service Provider can browse available Services.
Users can view all Services categories, Locations, time needed, price, fixed, free, exact skills and also popular skill needed.
Ability for this user to view the services posted in rectangular form display summary, time needed to perform the service, location and moreover skills.
 On the other hand the Service Provider should mention the turnaround time & schedule checking time for any service.
Ability for prospective service provider applicant to be able to contact the person who posts a service to agree on the service posted.
Ability for prospective service provider to receive notification for their available time for the service left on the Portal that they can perform through their email and /or phone (text Messages).
The prospective service provider should acknowledge a declaration that service they will be provided by, adhere to company standard term and policy.
The prospective service provider applicant can promote or advertise themselves. Users can also rate their service or can give feedback. This rating or feedback will be shown in their profile to attract more clients.
The portal will inform & update the service status. Users & service providers can view the particular service status & update.
Section D – The Service Poster (Service Requester)
The service poster (Service Requester) should be able to browse for available prospective service render applicant within their desire locations, categories and time needed. (Customizable As per Client's Requirement)
This Portal enables the Service Requester to post time needed with the skills required up to one-month recurrent time or one -off service.
Moreover Service Requester should be able to view all categories of services posted in all categories, locations, skills and rate
Also Service Requester can edit or update only their services posted to the portal.
Section E – Posting Filtering arrangement
Location should be grouped for all jobs as
Remotely: System should allow description of the remotely
Onsite: Users must post exact full address or short address.
Categories: Both Prospective service provider applicant and the Service Poster should be able to filter
All services categories
Urgently needed Services
Services that offer has been agreed
Requested Services that still available with number of people that have shown interest
Requested Services that will be available in next two weeks.
Services end date should be available for all to see
Also services can be re -advertise or re-post if the offer cannot be met after the end date or others reason that might require the service to still comeback to the portal.
Below are some Job Types:
Portal should contain ALL JOB TYPE
Fixed time based
Also hourly based
Furthermore AMC facility for users.
Special Feature: 
There are some special features in the portal. These are, grievance or complaint management system for admin and also there is an unique location tracking & navigation feature for App users.
It has detailed Profile Management option.
Accounts management, invoice & billing.
Moreover this system will generate various MIS Reports.
Payment Options:
All major Payment Gateways are integrated in this portal for ease of online transaction. Cash on delivery, cheque or draft option is also there for users.