04/07/2017
Posted by:

Unika

Category:

All, Business, Internet, SEO / Social Media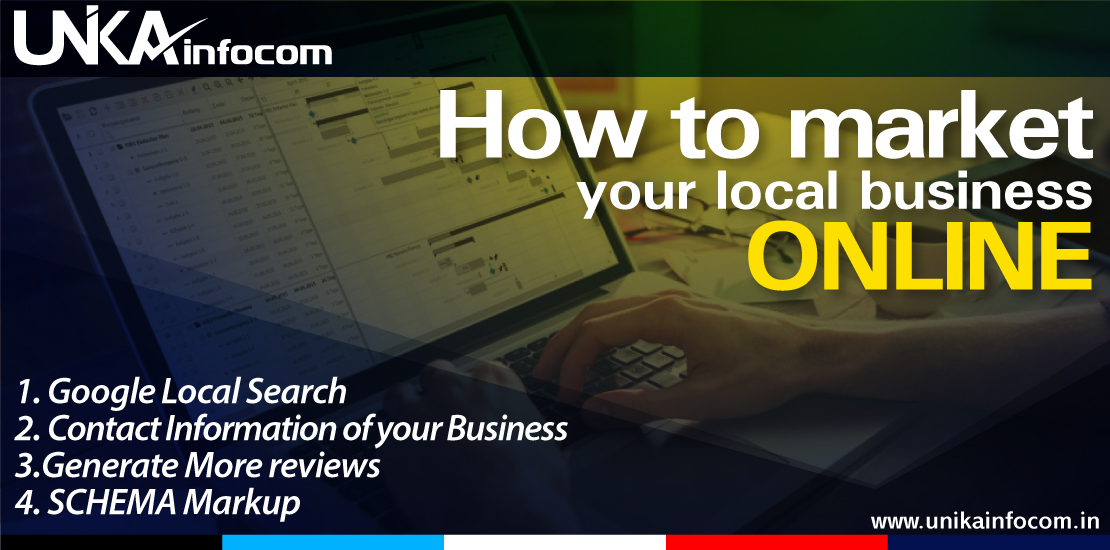 How to Market your local Business Online using Google Local Search 2017
Google is one of the most popular Search Engine on the web and you have local businesses. So why  don't you getting more traffic and more business from the Google ? How to Market your local Business Online using Google Local Search 2017 ?
Google Local Search – With Google my business
First thing you need to do in google to search localize option within your region. And you get a map on the top and below there is 3 listings, not 5-6 listings, that called Loco Path. So first thing you need to do to setup Google my Business. Where you select your proper information to get much more traffic from there. There you need to properly fill up the company name, address and mobile number and make sure that data consist in between whole web, whether it is YELP or your website to get more traffic.

Contact Information of your Business
Second thing you need to do optimize your site for local Asia. Below the listing you can see more organic listings. To make sure your local business on your website there must be the name of your company,address and phone number. There must one contact page, one location page and any major pages about your business like menu pages. By doing that you can rank higher and then go LOS ANGLES AREA(chamber of commerce) within your city, and ask them to link your site. The more link you generate , the higher traffic you can generate.

Generate More Reviews
Another thing to generate traffic you need to do to generate more reviews. The more review you get,the most people will come and click there.
Schema Markup with Yoast SEO
Next thing you need to do SCHEMA Markup.Using it, it gives all the date about your local business to google. Google has a code and it shows how to use that. If you have the WordPress website you can use the Yoast SEO and can add schema markup to your site automatically.
Yelp is mainly popular in US , but TripAdvisor is popular in all over the world. Make sure you increase your review. If people are unhappy, figure out why they are unhappy, make sure you fixed up your product or service, doing these things you can generate new reviews. And the more reviews you get around the web, the more likely people would like to show up, more money you can make. That's how you get more traffic and more business from the web for your local business.