03/07/2017
Posted by:

Unika

Category:

All, Business, ecommerce, SEO / Social Media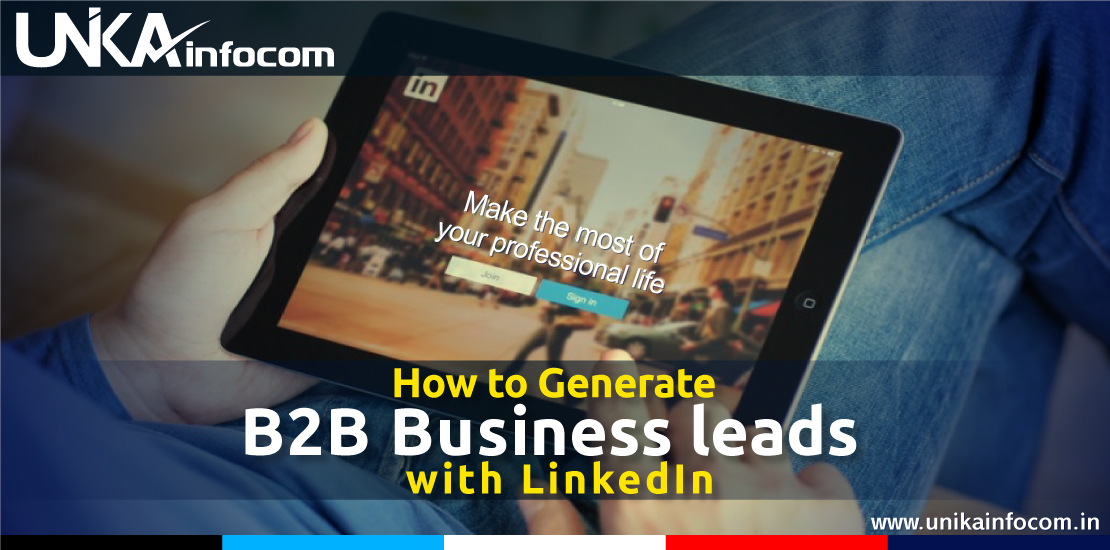 How to generate B2B Business leads with LinkedIn
LinkedIn is one of the most popular social networking website for professionals. If you want to startup a business , It can be the best option. Because it can drive a lot of leads. There are various steps for it. Please have a look the step  by step tips of the topic – How to generate B2B Business leads with LinkedIn.
STEP 1 – Share your existing contacts on your LinkedIn
First you need you share all your existing contacts on your LinkedIn. If you have a blog,share it first. If you have a lot of old product,take the first few products on this blog post and click to continue reading. That is the first thing you need to do,because the more traffic you get from LinkedIn back to your website, the more lead you can generate.

STEP 2 – LinkedIn InMail
The second thing is the LinkedIn InMail. It has a spread feature costs $79 in a month to allow to contact people in LinkedIn, Even you are not connected well. One simple thing,allows you to generate leads. If look  at most B2B companies and their sales team, the almost generate their leads and sales from LinkedIn InMail.

Step 3 – Scale Endorsements or Recommendations 
Third thing you need to do scale endorsements or recommendations. So the more people  provide their service to other peoples. Or scale endorsements means if you have more marketer, Web designer, Project managers or anything may be, The more you have the more likely you get leads from LinkedIn.

Step 4 – LinkedIn auto fill
Last step but not at least, you should use LinkedIn auto fill. Not everyone has that feature available, You can get an LinkedIn private and you can email them. You can asking people for their name, email, company address, company name and telephone number etc. It is lot of information, no one wants to fill out that. If someone login to LinkedIn to you website, can press the auto fill button and all the information automatically fills for your user. It is quick way to get more leads.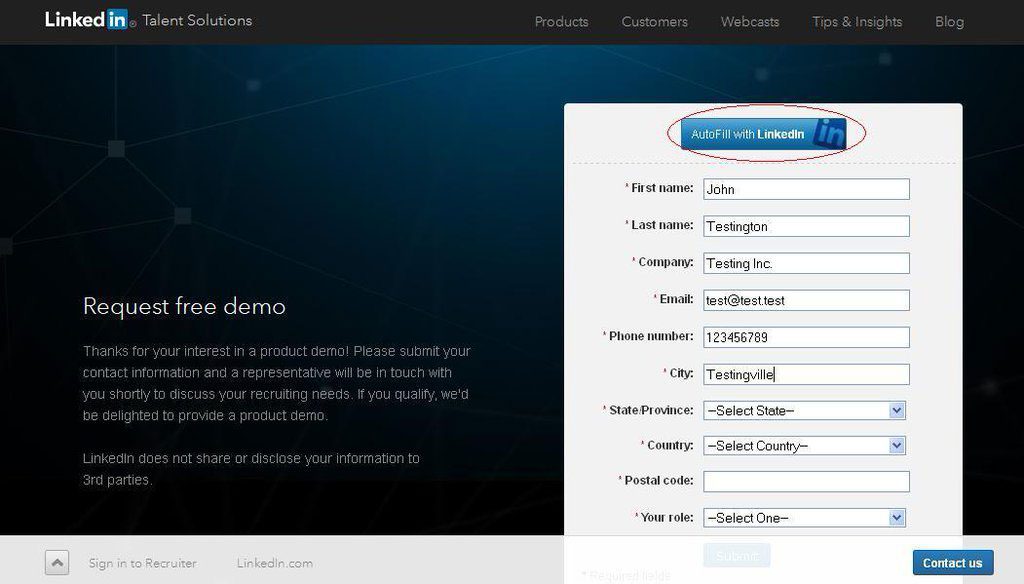 Feel free to write us a comment if you have any other question.