16/06/2017
Posted by:

Unika

Category:

All, Business, Internet, Products and Services, Smartphones, Web Design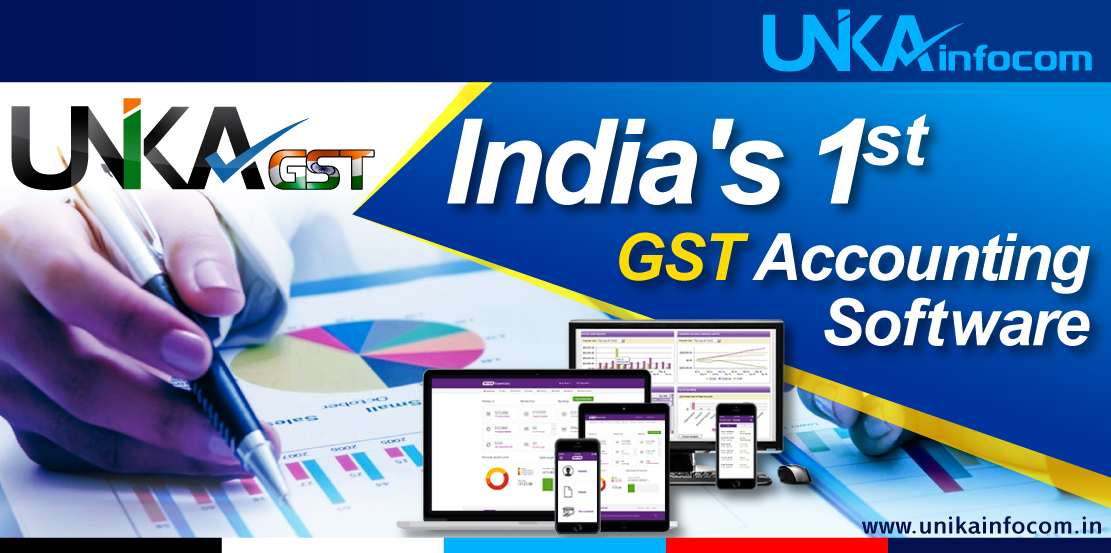 India's 1st GST Accounting Software
 The Goods & Services Tax (GST) Law has introduced special criteria into accounting & billing. Unika Infocom's GST Ready Accounting Solution will cover all the operation & calculation of the billing & accounting process as per the GST guidelines. Moreover it's an automated accounting package where you do not need to bother about the taxation process, because the system is auto defined with the GST norms and will handle all your accounting operations according to that. This GST Accounting Software can be used in small or mid scale business as well as an ERP for large enterprises with custom modules.
Accounting Operation :
Accounting Software or ERP is the backbone of any organization. Without a secure & robust accounting & record system, no organization can maintain fund leakage, fund allocation, expenses, profit, and revenue growth; hence can collapse entirely. Our GST Ready Accounting Solution will cover all your operational needs. From our advance dashboard you can monitor your entire account operations from anywhere and moreover it's very secure and intrusion protected.
GST Ready Features :
This system will maintain all GST related compliances, so you don't need to think about to implement various GST laws manually into your accounting process. Below some GST related features of our GST Accounting Software has been briefly described.

GST Guidelines :
Our system has a special section which elaborates the detail guidelines, terms, provisions, laws of GST. It also suggests how to maintain your compliances under GST Law.
Migration to GST System :
It will take care of the transition of your previous components & assesses into the new GST system. All existing Vendors, Vat Dealers, Central Excise and Service Tax assesses will be migrated to GST in a smoother way.
GST Ready Invoice & Billing :
According to the new GST law, all business need to maintain & provide invoice & billing as per GST norms. We maintain all compliances for billing, challan & invoice according to GST. This system will generate invoices, bills, revised bills, debit orders as per the GST Time Limit Guideline. The formats also will be auto generated or can be customized implementing GST norms.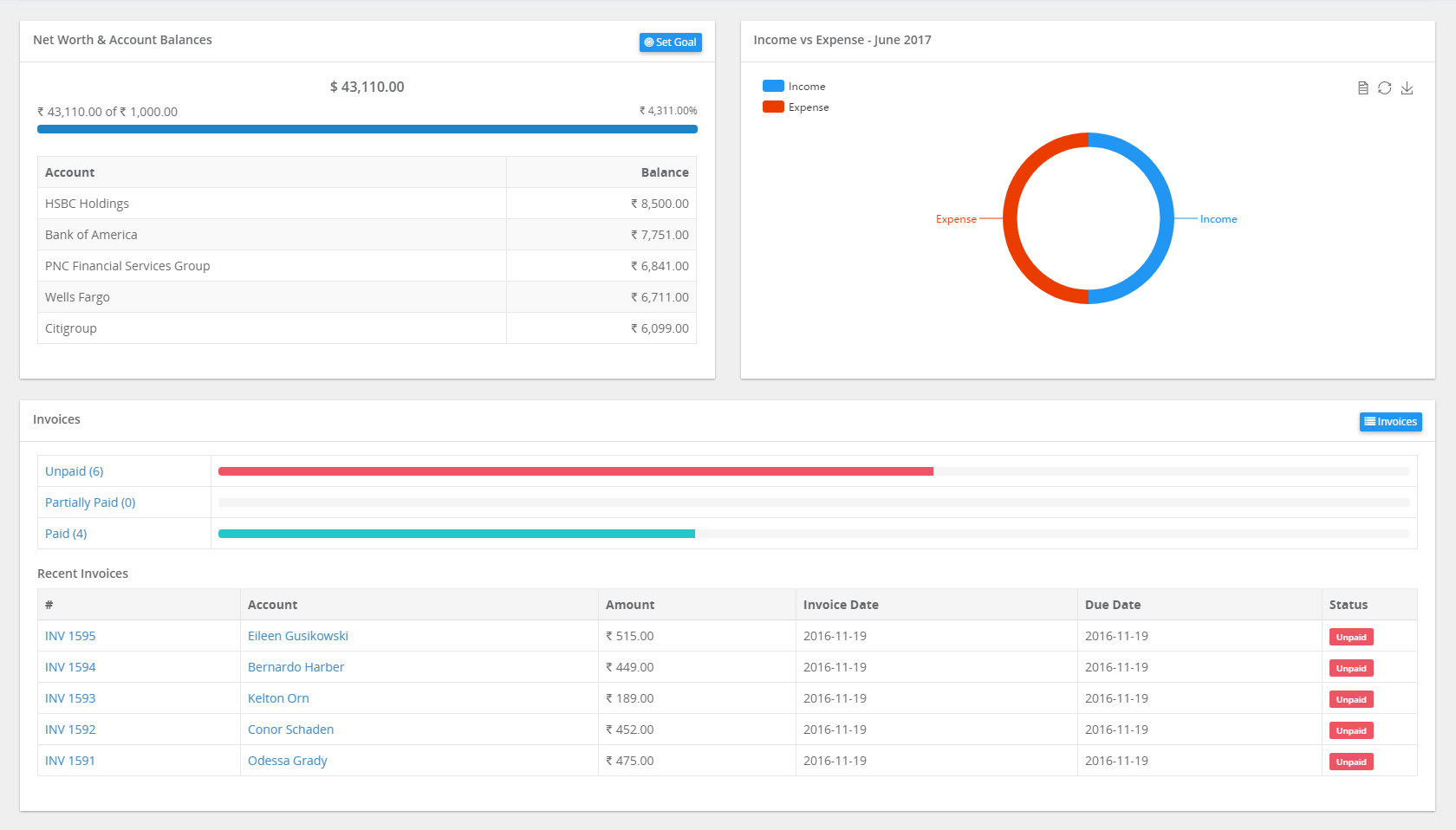 Accounts & Record Management :
The system will provide all the guidelines & compliances details of GST to maintain & operate your accounts & transactional records. It has a notification and messaging system to keep you updated about the GST documents furnishing & amount submitting period & defaulter clause. So that your operation will be in streamline with no legal hazards. Apart from purchase, sales, stock accounts there are certain accounts a business house should maintain under the GST Law. Following are some examples.
Input CGST a/c
Output CGST a/c
Input SGST a/c
Output SGST a/c
Input IGST a/c
Output IGST a/c
Maintaining Electronic Cash & Credit Ledger.
And many other.
 Payment Adjustments :
There are various provisions & laws under GST for Payments, Refunds & Adjustments. This system provides a complete guideline of it. It maintains the electronic ledger of payments, refunds & settlements.

Compositions Scheme / Option for Business under GST Specified Turnover:
This system has an option for business owners who have early turnover less than 50 Lakhs. This is under GST Composition Scheme. Under this guideline these business owners need not to maintain every record under GST act.
 GST Return Submission :
GST has some specific guidelines for return submission. This system will help to create your return document in a smoother way and will give you notifications about the return dates.
Some Key Features of GST :
It has a very user friendly interface. Non technical person also can operate this system with a little bit of training.
It has all functionalities from core accounting to an advanced financial management system.
It has centralized accounting and transaction management system.
It's a customizable product, for specific accounts needs.
Dashboard for at a glance look of your accounting figures, graph representation, financial status etc.
Compliance maintenance with embedded controls and comprehensive audit.
Various MIS Reports. (Customized Reports Facility)
Import Export data as Word, Excel & Pdf.
Last but not the least, not traditional data entry, but data analysis.
GST TAX Rates :
Unika GST has a fully customizable  Tax Rates Master, You can add & manage any kind of Tax Rates as per your Industry.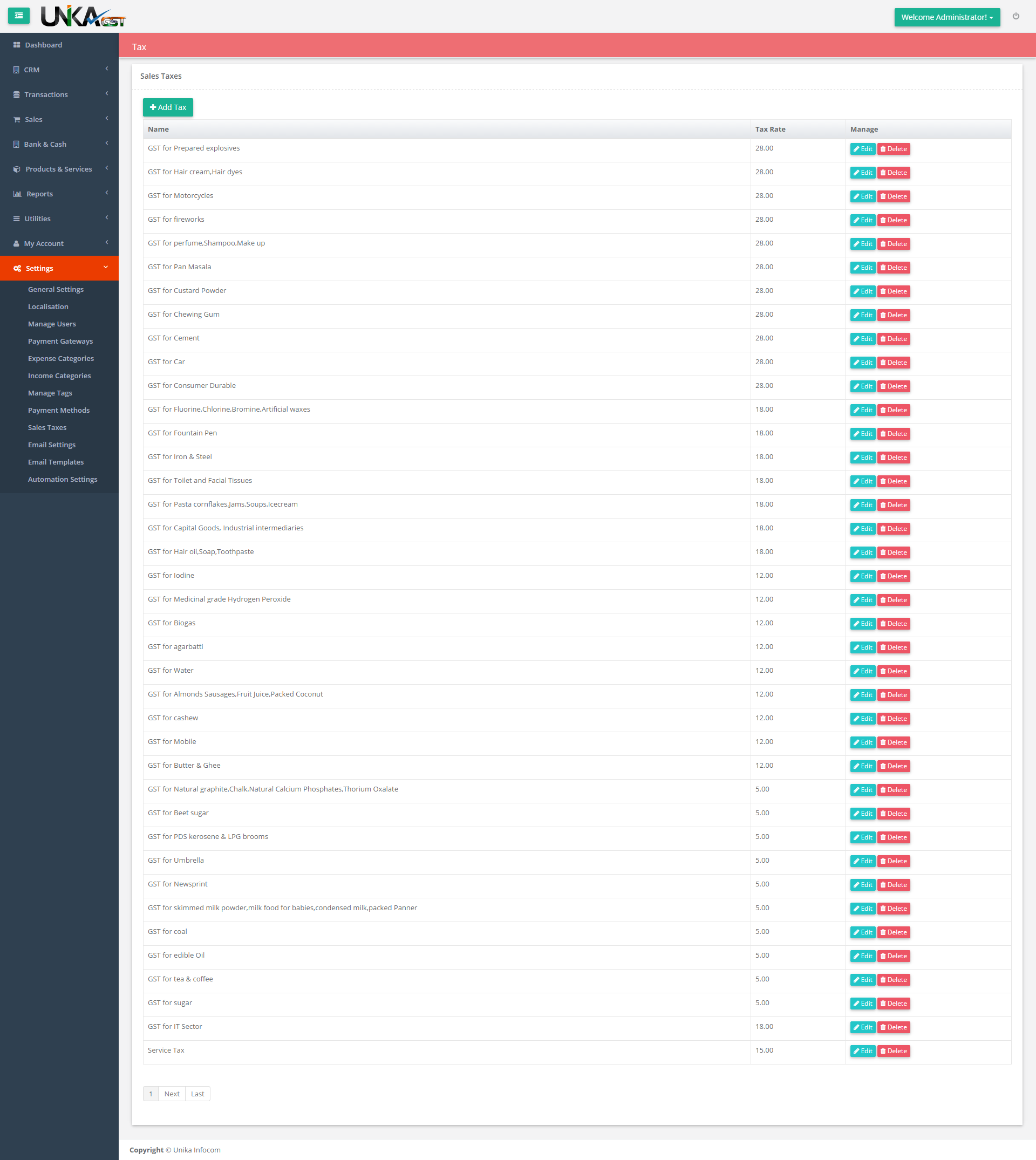 » Please feel free to Contact us today for DEMO or Questions & Suggestions, our support them will be happy to assist you.