12/12/2016
Posted by:

Millon Unika

Category:

All, Business, Internet, SEO / Social Media, Technology, Uncategorized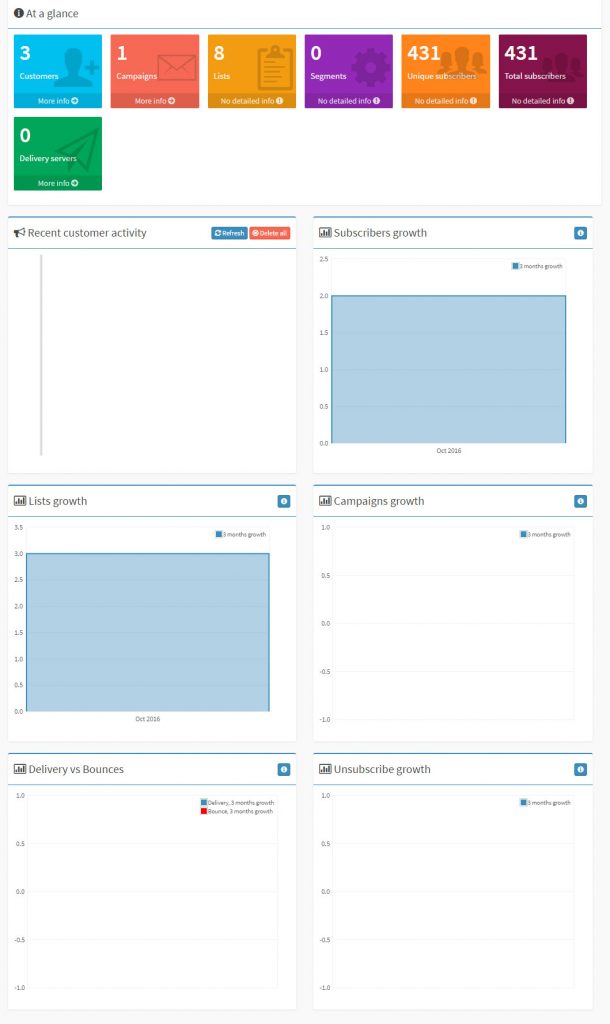 Digital Marketing, Social Media Marketing, Whats App, Email Marketing
With the increasing no of internet users & online customers, web promotion is the best strategy for you business growth & brand promotion. If you want to reach maximum of your target audiences & want to increase your business volume, then no other option is as best as Social Media (Facebook, Instagram, Tweeter, P interest etc.), Whats App & Email Marketing. Unika Infocom provides you the best solution for this Web Promotion & Marketing include Digital Marketing, Social Media Marketing, Whats App, Email Marketing. This high end marketing solution its unique features is definitely incomparable with any other products in market. Unika took special care for security, scalability & threat protection of this product, more over its attractive interface & user friendly navigation & operations makes it really easy to operate for any person.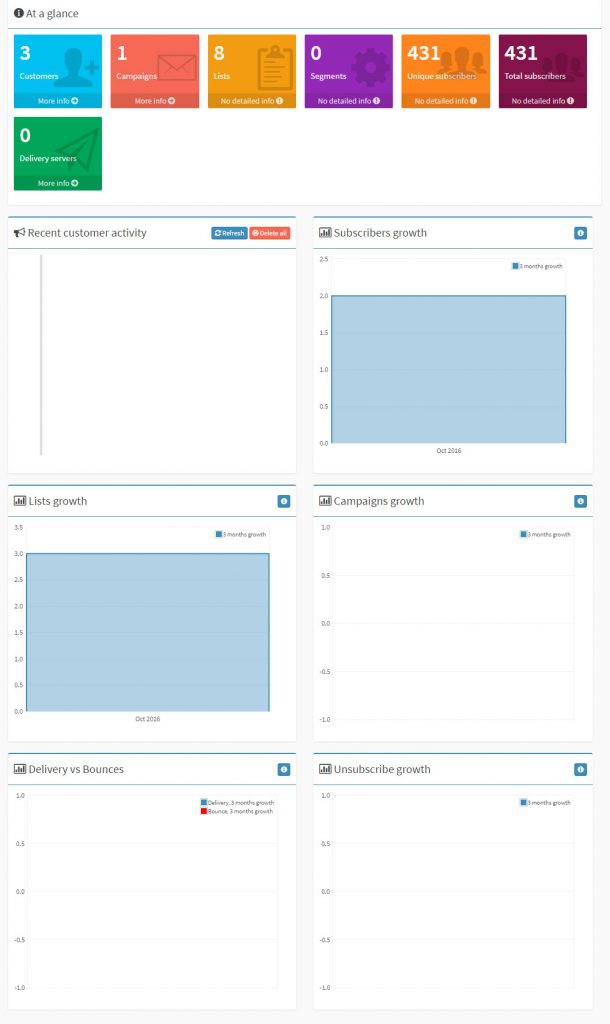 This Unique Marketing Application allows you to reach to your targeted customers and spread information that you want to share with your customers. Its features helps you sending out regular Digital Marketing, email campaigns, Whats App text, Voice Messages, SMS, Social Media Postings to your genuine target and not have to be tiresome. With all the right tools, Campaigns makes it easy to design, send, promote and track all your Email & Social Media Marketing Campaigns. It's a very powerful application for your business or brand marketing.
Let's have a tour of the intriguing features of our Online Marketing & Promotion Application.
Social Media Marketing / Digital Marketing Features:
For mass marketing & target audience marketing Social Media is ahead of all other web marketing strategies. Amongst all social media, visibility & conversion results of Facebook, Twitter, Instagram & Pinterest are unparallel compared to others.
Some Major Benefits of Social Media Marketing:
It magnifies brand value & brand recognition.
Easy to reach mass audience with lesser investment.
High conversion rate.
Gaining valuable customers insight.
Add posting to target audience with real time result viewing.
Judge audience reaction, opinion and review real time.
It increases website traffic and search engine ranking.
Keep track of your competitors and your standing in the market.
GEO targeted audience.
Faster & easier to reach.
Interactive relationship with your customer.
And many..
Some features of our advance application for Social Media Marketing:
Integrate Social Media APIs (Facebook, Twitter, Linkedin)
Target & category based campaign
Geo location based & type based posting management
RSS Campaigns
Embedding Social Media link & URL.
Facebook, Twitter, Linkedin Landing Page Campaign
Target Audience & Community based Campaign
Schedule / advance / periodic campaign
Analytics & states of existing visitor, new visitor, views, likes, comments, twits etc.
Whats App Campaign Features:
Whats App Messaging is very strong marketing tool. It is a good One-to-One or One-to-Many platform for direct communication with the audiences. The application will help you to get connected with your all the customers.
Some features of our Whats App promotion application:
Create Channel in Whats App.
Send Bulk Texts to Multiple Nos. in one time.
Group Management.
Filtering Option.
For all Smartphone.
Target Audience Management.
Worldwide contact access.
Supports audio, videos, vcard.
DND No Lookup.
Send campaign across the globe.
View statistics.
Mail Campaign Features:
For official & corporate marketing & promotion Email Campaign still holds a powerful position.
Interactive Designs & GUI
Simple & very easy to use interface
User Creation
Group Creation
Subscriber Management
Template Management
Template Creation, Modification, Export, Import, Custom Design
Personalized Mail or Bulk Mail Features
Mailing List Management
Auto Responder
Automated Campaign
Campaign Scheduling or Periodic Campaign
Analytics & Stat Reports
Campaign bounce rate, hit rate, turn rate, sales rate tracking
Tracking Visitor ID & Contact
Domain Tracking
Target behavior based , type & category based segmentation
Campaign Management
Plan & Price Management
Dynamic List Builder, List Uploader.
Contact List Management as per Pre Set Criteria
E commerce Campaigns & Product Campaigns
tracks every page visit, product view and form-fill-out of your Campaign to show you how a contact is interacting
Etc.
Other Added Features:
Transnational
 Voice Messaging
Simple process: Login » Compose » Send.
Same pricing for land line phones and mobile phones calling.
Timing Limit: 9 am to 9 pm
DND Numbers filtered.
Treated as Marketing Route Gateway.
Easy To Use.
100% Guaranteed Delivery in 5-10 seconds, 30 Sec Pulse
No Technical Skills Required.
Pay only for answered call.
Customized Voice clip.
Sending and receiving & answering statistic view.
SMS Campaign Features
Bulk SMS Management
Sender ID Management
Instant Deliver-ability
Easy to use flexible platform
High view & open rate
Eliminates Time Consuming Factor
Short Messages
Instant opt in opt out
Etc.
This web marketing solution is a module based application. All marketing segments are segregated as distinct modules and all these modules integrated in a single cutting edge Application. The application is very helpful for any brand or business to generate revenues from Digital Marketing.
Digital Marketing, Social Media Marketing, Whats App Marketing, Email Marketing