12/07/2017
Posted by:

Unika

Category:

All, Digital Marketing, Internet, SEO / Social Media, Technology, Web Design, Web Development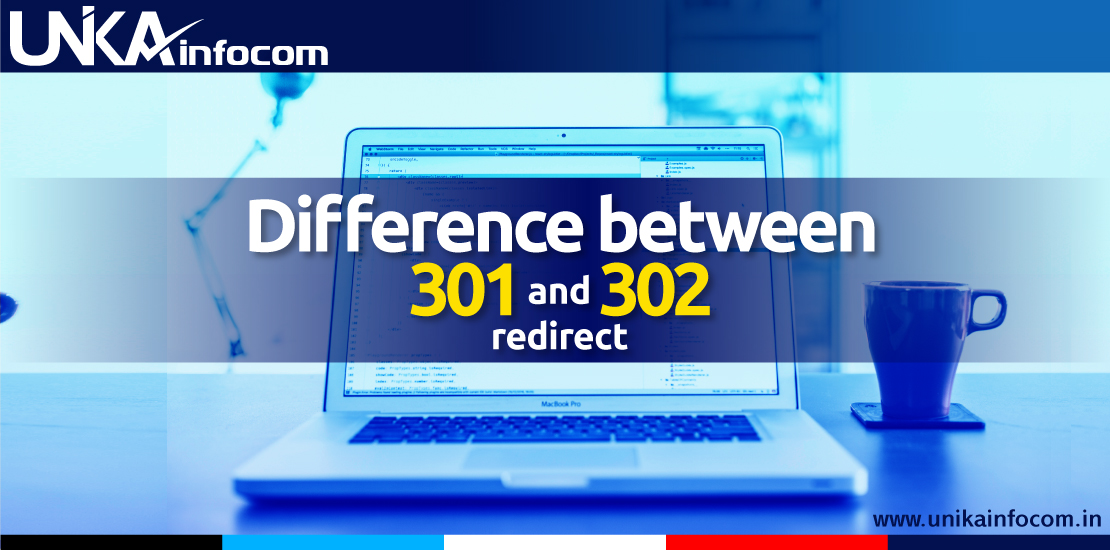 Difference between 301 & 302 redirect
You have a website,you have a domain name.Whats if you don't like your domain name,what do you do? Just think you have a domain name ,called ABCD.com. Suppose you decided that you hate this 4 letters domain name,you just want 2 letters domain name like AB.com. Or just the reverse,from AB.com to ABCD.com. We called it 301 redirect.
A 301 redirect tells google that hey,we changes names.WE have a new domain name.Take all existing ranking from previous site and transfer it to new site. It may takes few weeks or may be sometimes 3 months.Think you change locations,from previous one to new home,new place then says send everything to the new address. The same thing happens in 301 redirect.
On the other hand ,302 redirection are calling for temporary change locations,not permanent.Suppose you going for your summer homes,staying there for few months ,and then return to your home.This is the same way 302 redirect works.Lets you offer summer products or winter products,then your domain name will be ABCD.com/summer and after you decided to move for winter products then 302 redirect says hey we move your domain ABCD.com/summer to ABCD.com/winter. Then google send all the traffics,rankings to ABCD.com/winter.
Sometimes it looks same but our search engines engine do this.For permanent move use 301 and for temporary move use 302 redirect. you can do this for whole domain names,as well as web urls. So it could be webpages on your site,sub domains etc. But you can't do that by your side,if there was any mistakes then all your rankings,traffics may bounce back. It takes at least 90 days to re back the traffics. You can go on upwork.com,where you get many developers ,charging 100 bucks -200 bucks  to do that changes for you.