04/03/2017
Posted by:

Millon Unika

Category:

All, Business, Internet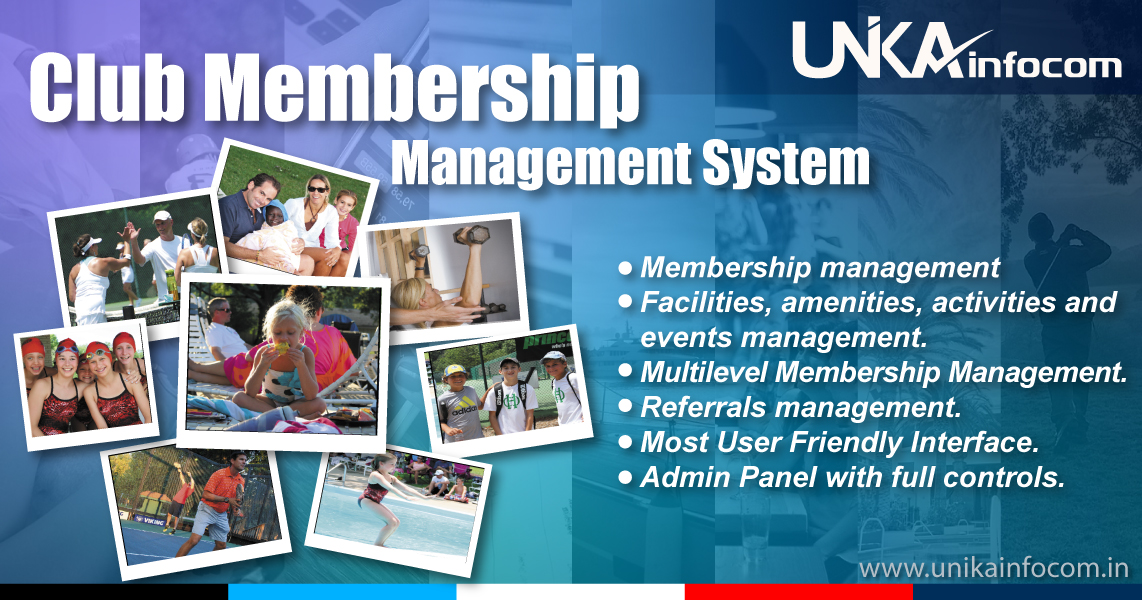 Club Membership Management Software Development
Unika Infocom provides " Club Membership Management System" with a number of efficient automated systems; such as patron's record management, tracking patron's information, membership criteria, facilities & amenities, fully dynamic features and also master for every category & data entry operation.
Major Login Types:
⦁ Super Admin
⦁ Admin
⦁ Data Entry Operator
⦁ Reception Desk
Moreover Super Admin and Admin can control the login types. On the other hand Admin can assign permission criteria and access restriction based on user types.
Key Features:
⦁ Spcially Membership management
⦁ Also Category Allocation
⦁ Facilities, amenities, activities and events management.
⦁ Tag above categories to membership category.
⦁ Also Dynamic Admin Panel with various controls.
⦁ Most User Friendly Interface.
⦁ Multilevel Membership Management.
⦁ Referrals management.
⦁ Access to view & track records.
⦁ Extensive reporting capabilities in all means
⦁ Moreover all Curriculum Module
⦁ Personalized data management.
⦁ Master entry Module for categories.
⦁ Backup restore data.
⦁ Excel, PDF convertion.
⦁ Detailed Reporting System.
⦁ Mail & Notification for Members.
⦁ Also Notice & News feed from admin panel.
⦁ Most importantly it comes with a fully customizable option.
Event & Facility Updates:
This automated system will explicitly send information, notice & also latest news of all the latest events, activities and parties to the Patrons. Also Admin can update Club activities in social medias directly through this system. This system will send Invitations to the patrol via Email & SMS.
Profile Management:
⦁ Helps to manage profile of members in detail.
⦁ Moreover provides an easy and quick access to all the necessary information related members and their membership status.
⦁ Specifically up to date and accurate data which saves lot of man hours of the administration.
Registration Management:
⦁ End– to-end admission module, especially which takes care of complete registration system
⦁ Furthermore detail record about charges / donation and provision for deductions/concessions applicable to individuals.
⦁ Also shows particulars of outstanding, late charges, total amount collected and other info
Feedback Management:
• Member's feedback report
• feedback form
• feedback entry