06/04/2017
Posted by:

Millon Unika

Category:

Business, Internet, Smartphones, Technology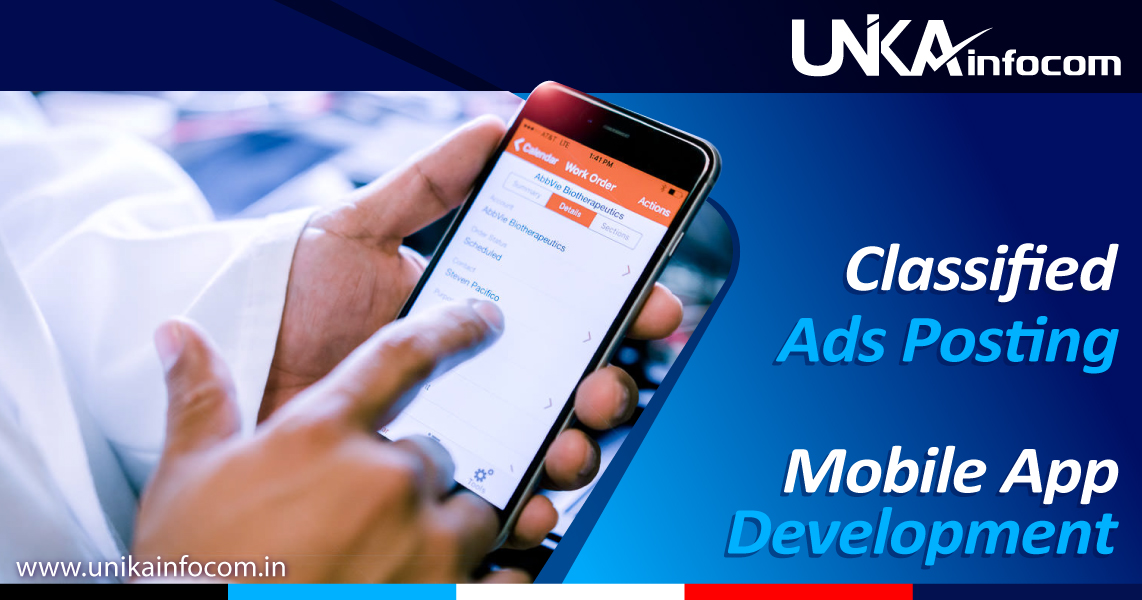 Classified Ads Posting Mobile App Development
Unika Infocom provides Classified Ads Posting Mobile App Development for startups. Since we have a vast experience of developing Native Android, iOS and also Hybrid Apps. Therefore client will get a market ready professional app. Therefore our Classified Ads Posting Mobile App Development can generates huge business for our clients.
The entire features are customizable.
The Project is compatible with the Indian market & ecosystem. It also creates policies with target audience in mind.
Also we offer a wide array of Searching & Posting.
Also vast Classified Categories are there.
It has Premium Posting option for paid subscribers.
On the other hand Normal & Premium Login.
Basic App Functionality:
The app is highly intuitive and also offers an impressive layout. All the features of the mobile app is well defined and also well navigated. Also the overall interface is very user friendly.
User Guide:
As soon as the user launches the application, he could come across a well-defined user guide. It covers each and every aspect of the process, making it easy for first time users to perform core tasks. Such guides are crucial to introduce app users to important mobile features and action process. There will be User Experience rich user guide.
Effortless Signup Process:
The basic design architecture of your application is to keep everything simple and user friendly. The optional sign-up page will be there. The overall process should be minimalistic keeping in mind the mobile nature, and requests only most critical information such as:
Name
Phone Number
Email
Password
Basic Features:
Database lookup based on state, city, category, sub-category
Unlimited number of categories and sub-categories
Search options based on category / sub-category, state & city
Also Browse ads based on category / sub-category, state & city
Options to upload free, paid & banner ads, events
User can re-publish / update / remove ads, events
Image upload only for featured ads (payment required)
Featured ads will be listed above latest free ads
Recent featured ads, and recent free ads will be listed in the home page
Furthermore Automatic expiration of ads (free or paid)
Configurable ad display for AdSense placement
Allow admin to be notified when new ads are posted
Classified ad users can contact the ad poster without exposing the poster's email (blind email system, similar to Craigslist)
Users can edit or delete their own ads
Also Admin can edit or delete all ads in the system
Allows for limiting image posting (by image size, height, width and total count if desired)
Control the number, filesize, height and width of images posted
It also provide Multi-lingual support
Ads would be active for days as set by the administrator
Ads would be published upon approval by admin *
Complete database setup
Captcha security for spam control.
Facility to format text and upload images for paid ads only
Premium membership options to users to publish unlimited number of ads
Payment Gateway integration for paid ads.
Moreover Allow Google AdSense ads to be displayed
CMS Features:
Admin can edit / delete / add new ads
Also Admin can approve ads
Moreover Admin can view / add / edit / delete user profiles
Admin can add new category / sub-category / state & city